Truck Mount Carpet Cleaning Equipment: Carpet Cleaning Castle Rock Co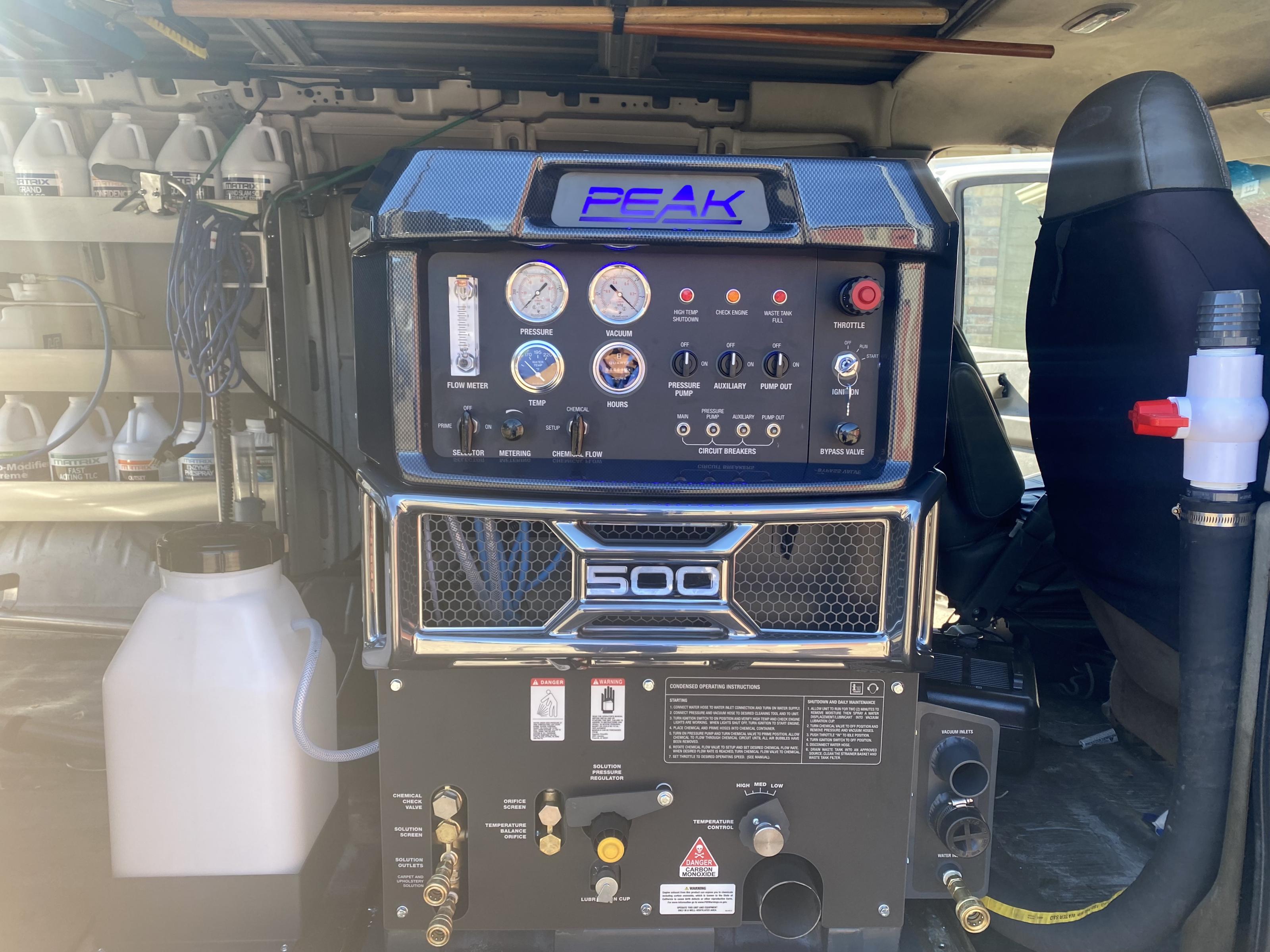 Truck mounted equipment is the most common carpet cleaning technology used today. They are mounted within the van itself. It is a more powerful and efficient machine than a Commercial Portable machine. There are multiple heat exchangers in the machine which heats the water giving you the hot cleaning temps over 220 degrees thus providing not just clean carpets but sterilizing the carpets as well, and the extraction is so powerful removing 97 % off the water. A satisfying carpet cleaning experience.
With a truck mount, the only equipment that will enter your home is a technician carrying a six jet carpet cleaning wand, solution and vac hose, and a hydro-force pre-sprayer. All the waste water that is removed from your carpet cleaning goes straight into the waste tank within the truck and is disposed at a designated waste disposal area. No waste water is dumped on your driveway or on in your street.
After carpet cleaning is complete we can apply Dupont Teflon Carpet Protector. Dupont Teflon creates an invisible barrier that repels dirt, liquid spills, body oil, and water. This is well worth your investment. The added protection will keep your carpets cleaner much longer while keeping harmful dyes from penetrating the carpet fibers and reduce oxidation from nitrogen based soils. It will also let spills like wine or coffee bead up on top of carpet and allow wipe it clean before it penetrates the fibers and causing an ugly stain.
If you would like more info on: Truck-Mount Carpet Cleaning Equipment visit our website at tlccarpetcare.net
TLC Carpet Care at 720-314-0178
Carpet Cleaners Castle Rock Co