Professional STEAM CLEANING Carpets: Carpet Cleaning Castle Rock Co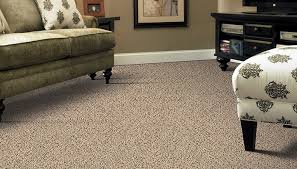 TLC Carpet Care is the go-to solution for residents of Castle Rock needing steam cleaning carpets services. With 22 years of experience serving Castle Rock and a team of skilled technicians, they understand the importance of a clean and healthy home. Proving steam cleaning for carpets is highly recommended by the IICRC that regulates the carpet cleaning industry as a whole.
Using the latest truck-mount steam cleaning equipment and environmentally friendly carpet cleaning solutions, TLC Carpet Care guarantees the removal of deep-seated dirt, dust, pollens and hard to remove stains from your carpets. This truck-mounted process ensures that every square foot of your carpet is deep cleaned and sanitized not just removing all soils and contaminates but also bacteria that release harmful gasses. We don't cut corners we clean them.
One thing that TLC Carpet Care is committed to is their commitment to customer satisfaction. We always prioritize arriving at your Castle Rock home on time, and getting the job done in a timely manner without compromising on quality. TLC Carpet Care technicians are highly trained and knowledgeable, and available to answer all questions and concerns regarding the cleanliness and proper care of your carpets.
Whether it's a carpets, area rugs or upholstery TLC Carpet Care can professionally steam clean it all. Professional steam cleaning carpets is the number one recommended carpet cleaning method by all carpet manufactures like Shaw Industries and is also required to uphold your carpet manufactures warrantee.
When your ready to get your carpets professionally steam cleaned please consider TLC Carpet Care, the carpet cleaning company in Castle Rock who's most qualified to clean your carpets while providing excellent customer service that's second to none.
If you would like to know more about: Professional Steam Cleaning Carpets visit us at tlccarpetcare.net or call us at 720-314-0178
Carpet Cleaning Castle Rock Co