Looking For A carpet Steam cleaning Company In Castle Rock:
carpet Cleaning Castle Rock Co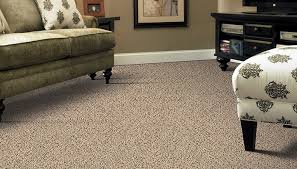 TLC Carpet Care in Castle Rock offers a steam cleaning process that is one of the most thorough cleanings available in the carpet cleaning industry. Instead of relying on old shampoo carpet cleaning process that leaves a ton of soap in the carpet. Steam carpet cleaning is typically used for heavily soiled with heavy traffic. The majority of our Castle Rock clients enjoy our steam cleaning, Steam Carpet Cleaning system is the preferred method for clients who truly want the best possible carpet cleaning with no residue.

Before we begin any carpet cleaning job, we thoroughly inspect your carpets for damage and difficult stains to remove or if there is any chemicals in the carpet from a previous carpet cleaner. This is also to determine if there is any spot which may have caused discoloration and is uncorrectable. With steam cleaning, we pre-spray and agitate spots and stains and then steam clean with high pressure and heat.. After that, we dry stroke all the carpets ensuring the carpet is almost completely dry, barely damp to the touch and dry time after that is just a few hours. Then the carpet is groomed with rake so the carpets are completely plush in one direction.

In the past 3 decades we've seen wide range of different carpet cleaning processes, portable and truck-mount equipment, tools and chemical applications. After all the advancements steam cleaning carpets is the most proven and reliable source of professional carpet cleaning and is recommended by all carpet manufactures world wide.
With TLC Carpet Care in Castle Rock you can be assured that your getting the best carpet cleaning process that our industry has to offer.
If you would like more info on: Looking For A Carpet Steam Cleaning Company in Castle Rock visit our website at tlccarpetcare.net or call us at
720-314-0178
Carpet Cleaners Castle Rock Co