Carpet Cleaning Located in Castle Rock: Carpet Cleaning Castle Rock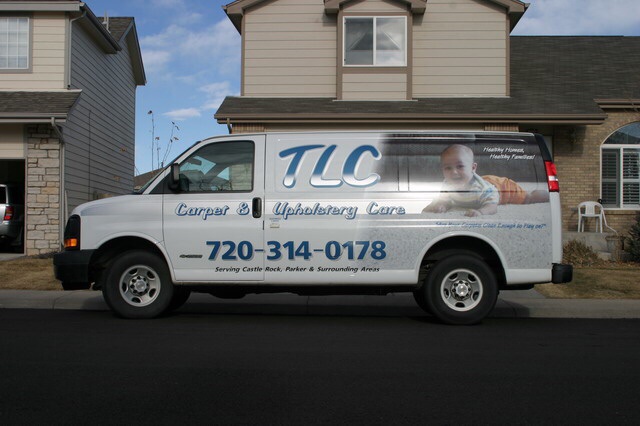 Local family owned carpet cleaning company TLC Carpet Care serves Castle Rock and surrounding areas. our technicians use carpet cleaning vans with truck-mount systems so there is no carpet cleaning machine brought into your house, just houses and cleaning wand. We also use a water filtration system thats in the van ensuring that the water is filtered and free of toxins for better cleaning and a better rinsing of your carpets. But what sets us apart is our knowledge, new up dated equipment, best cleaning solutions, our truck-mounts heat up the water to sustain at 200 degrees Fahrenheit which also helps sterilize your carpets eliminating germs and bacteria.
Steam cleaning is also known as "Hot water extraction". It's literally the same cleaning process. The industry refers to it as steam cleaning because the heat exchangers reaches high heat which turns into steam in some cases. Your carpets will smell better and all the soils are broken down and are extracted from your carpets and rugs.
TLC Carpet Care's steam cleaning system is recommended by leading carpet manufacturers such as Shaw Industries with the assurance your getting the manufactures recommendation on the proper cleaning process for your particular carpet. Our equipment with high heat also breaks down organic bacteria leaving them fresh and clean with a drying time of around 6-8 hours.
If you or a member of your family suffers from seasonal allergies please let the carpet cleaning technician know so we can recommend specific carpet cleaning solutions that we use for Allergy Relief Treatments. Also at the time of scheduling please let us know if there are any trouble spots or stains you maybe dealing with, and Stain Master Carpets, remember to always ask for Dupont Teflon Carpet Protectant.
TLC Carpet Care strives for great customer service and customer satisfaction. We are committed to every job with of gaining your trust and adding your name to our list of Castle Rock clients!
If you would like more info on: Carpet Cleaning Located in Castle Rock visit us at tlccarpetcare.net or give us a call at 720-314-0178 / Carpet Cleaners Castle Rock