The Dangers of "DIRTY CARPET" Carpet Cleaning Castle Rock Co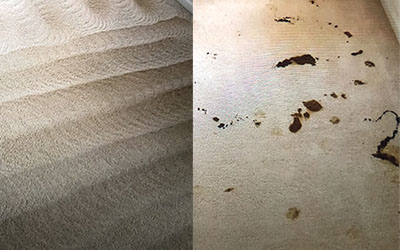 Did you know that carpets and rugs can be dangerous to your health and can hold things like fungi, urine, stool, stomach bile, mold, mildew, toxins, pesticides, bacteria and more, but dirty carpets can have these dangers in such high quantities that your Castle Rock home can be hazardous to your family health especially those with asthma and lung pathologies.
It can be something that we should address as our children play on the carpet or they lay down to watch tv with friends or family as they breath toxins lurking beneath the surface. Because of those dangers carpet cleaning should be a normal part of house cleaning maintance and knowing and having peace of mind that your carpets are healthy for those who live within your home.
Research from the EPA has estimated that 90% of toxic exposure to our family comes from pesticides that occurs in your home and that dirty carpet can hold up to 20 times their weight in dirt, toxins, bacteria, fungi and more. Toxic air poison can cause many health problems from allergies and respiratory issues to major health problems such as poisoning from toxins leading to cancers and autoimmune disease.
The EPA and many health agencies recommended that profession carpet cleaning by a company like TLC Carpet Care can be done in the home on an annual basis to reduce the risks of exposure to these dangers of toxins and contaminates.
Carpet Cleaning Castle Rock Co
If you would like more info on The Dangers Of Dirty Carpet visit our website at tlccarpetcare.net or call us at 720-314-0178