Stain Protected Carpets: Carpet Cleaners Castle Rock Co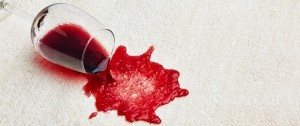 When you as a Castle Rock consumer go to a carpets retailer to buy carpeting, you will find that all of them come with what is called a stain resistant carpet warranty. Usually the warranty is good for 10 to 12 years, with some requirements for the Castle Rock consumer follow. Over the years there has been a lot of misinformation about how stain protected performs. Most consumers have been told that really all they have to do when it comes to the care of their carpet, is just spot clean it, and vacuum it. Well it might be good to perhaps dig a little deeper about proper care of stain protected carpets.
First of all, your stain resistant carpet is just that, stain "resistant", meaning it will resist spills that will become stains because of it's ability to repel and act as a barrier for spills. In essence what we are saying is that stain resistant carpets a full guarantee, and proper care of carpet is essential if you are to get the most life out of your carpets. What you will find when you purchase carpet at your Castle Rock retailer is you will receive a warranty that will mandate what type of carpet cleaners are required and how frequently, in order to have the warranty protected. You will need a complete record of your professional cleaning times. Just one cleaning, done unprofessionally, will void your warranty. In the coming days we will address the subject of the importance of making sure the carpet cleaner you hire is trained properly to maintain your stain protected carpets.
At TLC Carpet Care in Castle Rock Co, we are trained and certified in the proper care of stain protected carpets. Our service area's include Castle Rock and surrounding areas. We also clean upholstery, and tile and grout. Call TLC Carpet Care in Castle Rock at 720-314-0178 or visit us at tlccarpetcare.net