Residential Carpet Cleaning Process: Carpet Cleaning Castle Rock Co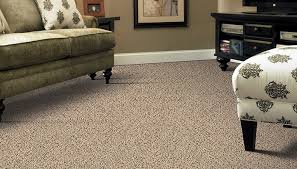 Our carpet cleaning technicians at TLC Carpet Care in Castle Rock are fully trained in residential carpet cleaning procedures, carpet cleaning chemical use, and truck-mount carpet cleaning equipment operation. After an initial walk thru pre-inspection of your carpets in your home our carpet cleaning technicians will go over with you the current conditions of your carpets including level of soiling, spots removal and any potential damage.
Step 1: First we will move any furniture that may need to be removed. Ask you to remove any and all breakables, as well as securing your pets.
Step 2: A vacuuming of all rooms and stairs to remove loose dirt, and pet hair which may be embedded in your carpets.
Step 2: Pre-treatments of the entire carpet with TLC Carpet Care's Bio Break solution to break down soils and all potential spots and stains.
Step 3: Agitation of carpeting with a carpet rake will help the absorption of chemicals to get deep in the carpets so even hidden soils are removed.
Step 4: Bio-Modifier is then also applied to kill all forms of bacteria wether it be from human or pet urine, pet dander and any potential mold spores.
Step 5: Steam cleaning the carpets to clean and rinse out everything on your carpets as well as an acid rinse for the carpets ph balance.
Step 6: Post-grooming of the carpet pile with rake tp get the fibers plush in the aid of dry time.
Step 7: Commercial fans are available to rent to quicken dry time.
Step 8: Post-cleaning inspection to make sure all spots and stains and been properly removed.
Step 9: The application of Dupont Teflon carpet protector to keep carpets clean and protected against future carpet cleaning spills and accidents.
If you would like more info on; Residential Carpet Cleaning Process visit our website at tlccarpetcare.net and to schedule your next carpet cleaning appointment call us at 720-314-0178.
TLC Carpet Care, Carpet cleaners Castle Rock Co