Removing Allergens From Carpets: Carpet Cleaning Castle Rock Co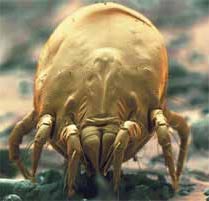 When you think of carpet cleaning it's not just dirt but allergens tend to accumulate in a carpet and can be impossible to remove through vacuum cleaner by itself. Professional carpet cleaning companies like TLC Carpet Care in Castle Rock use steam cleaning to remove dirt, soil, dust mites, pollutants, shed pet and pollens. All these contaminates can be removed, leaving behind a carpet that is restored to its original condition and looks as it did when it was new..
Steam carpet cleaning is especially important if you have a family member that has breathing problems or is allergic to dust mites. The heat used by steam cleaning will kill all bacteria as well as remove all allergens.
Another advantage to hire TLC Carpet Care for professional carpet cleaning is that your carpets are quickly dried by the a carpet technician with the use of a commercial fan so you don't have to wait for 12 hours before you can walk on your carpet again.
TLC Carpet Care technicians will usually clean and dry a carpet in a single day. In contrast, if you try to clean your carpets yourself, it may take several days pending what type of machine you used and how much water you put in the carpet Thus you may have to wait more than a day for it to dry, particularly on humid days.
Getting your carpet professionally cleaned also prolongs how long your carpets so they will last even maybe longer than the manufactures say it will. This means that you won't have to buy a new carpet prematurely will will save you a ton of money.
If you try to clean your carpet yourself instead of using a professional steam cleaning company, you might cause more harm than good, causing it to be more expensive you do finally hire a professional carpet cleaner.
If you would like to know more on: Removing Allergens From Carpets visit us at tlccarpetcare.net or call us at 720-314-0178
Carpet Cleaning Castle Rock Co