Putting Down Dupont Carpet Protector after Carpet Cleaning: Carpet Cleaning Castle Rock Co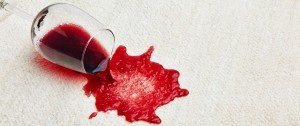 TLC Carpet Care's Dupont carpet cleaning service is easy, convenient and not expensive. Your Castle Rock home is going tl look new again. We even put your furniture to its original place. It's the most important more reason to hire TLC. TLC Carpet Care's carpet cleaning service is first class the standard in carpet care fro Castle Rock Co.
TLC Carpet Care's Dupont Teflon carpet protector helps your carpets resist dirt, food and drink spills and daily wear and tear. It also reduces static electricity. Carpet fibers naturally resistant to dry soil and water-based stains, but carpet Dupont Teflon protection helps to improve that that element. . And even though carpet is normally treated with carpet protection when it's manufactures, that protection eventually breaks down after a period of two years. It's the expected outcome of daily foot traffic, vacuuming, and dirt and mud. At TLC carpet care we recommend using Dupont Teflon carpet protector after every carpet cleaning for homes with kids, cats and dogs. There's no doubt you will appreciate the benefits od extra carpet protection.
Cleaned, protected and deodorized. Now that's hoe TLC Carpet Care does it!!!
ITS Dry Now! GO AHEAD AND WALK ON YOUR CARPETS!
We have heard many complaints from clients that there other carpet cleaning companies left there carpets saturated with water for hours. When TLC carper Care is done your carpets will just be damp.
TLC Carpet Care's powerful, Pro-Chem truck-mounted carpet cleaning machine extracts 95% of the moisture from your carpet, but it may still be damp to the touch when done. It's okay to walk on it—just don't track in and out you don't want to resoil the carpets. We are happy to offer booties that slip over your shoes or feet. You can accelerate the drying time by renting TLC's fans for a cheap rate.. Just be sure to leave the protective tabs in place until the carpets and furniture are completely dry to avoid any possible transfer of dye and rust. And be careful not to slip when leaving damp, carpeted areas to hard surfaces.
TLC Carpet Care Cleaning Technicians are more than happy to answer any of your carpet care questions about Putting Down Dupont Teflon Carpet protector after carpet cleaning Call TLC Carpet Care today at 720.314.0178 and you can also visit us online at tlccarpetcare.net