Proper Carpet Cleaning: Carpet Cleaning Castle Rock Co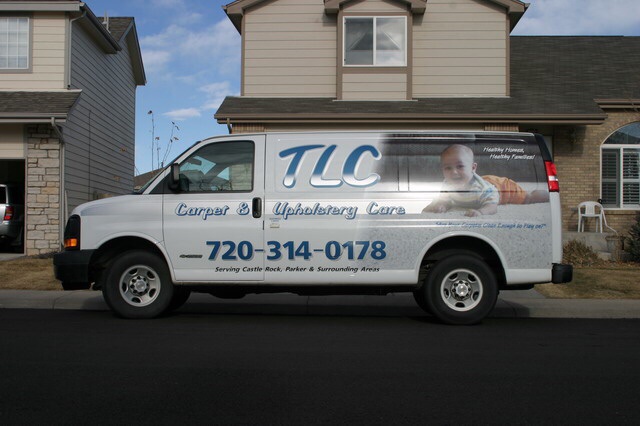 At TLC Carpet Care in Castle Rock we are the best at proper carpet cleaning. Nobody in in Castle Rock can match us in quality and customer service.
At TLC Carpet Care we will make your carpet look new again - if your a renter it will come out looking better than when you first saw it. Because of unique dining process your carpet will stay cleaner longer. Some carpet cleaning chemicals leave a residue that actually attracts dirt and causes your carpets to get dirtier faster.
Our state-of-the-art carpet cleaning machines don't leave any residue and clean thoroughly down to the backing of your carpet so that no chemical residue is left behind and carpets are staying cleaner much longer for the homeowner. Keeping your carpet chemical and soap free eliminates dirt and helps extends your carpets staying clean saving money on future cleanings.
Proper carpet cleaning always starts with a pre-vacuum and then pre-treatment. The pretreatment contains enzymes that break down soils and bacteria. It is sprayed on the carpets with a Hydro-force Sprayer and dissolves the soil so that it may be more easily rinsed and extracted.
Our carpet steam cleaning extraction is the last step. This leaves the carpet clean and free of dirt-attracting residues. This stream and then extraction leaves your carpet dry in just a few short hours, so you can be walking on it in no time.
Our steam cleaning system generates more heat than a commercial portable for better carpet cleaning efficiency and the ability to kill more bacteria.
Our TLC Carpet Care certified technicians will make the experience a user friendly and positive one. They will walk you thru the entire carpet cleaning process.
If you would like more info on Proper Carpet Cleaning visit us at tlccarpetcare.net or call us at 720-314-0178 to schedule your Proper Carpet Cleaning.
Carpet Cleaners Castle Rock Co