Pet Carpet Cleaners for Castle Rock Odor & Stain Removal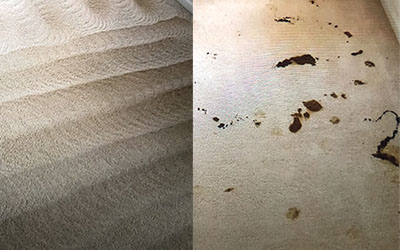 When in need of a pet carpet cleaners in Castle Rock Co area homeowners trust TLC Carpet Care. We enjoy our pets because they are always they bring joy and to offer us laughs, love and brighten up our days. Unfortunately, they aren't so considerate when it comes to carpets, upholstery and area rugs.
In truth, they make it frustrating and a daily chore to keep our Castle Rock home and carpets clean and smelling fresh. Having said that pet accidents will happen, especially when we're gone and especially when their sick. And when you have a pet stains and odors it's not always easy to deal with.
When a pet urine accident happens, it's difficult to clean. Moreover, it's not always easy to see where past accidents happened, but you can definitely smell the odors. But even when you smell the odors, finding it is another matter.
When you work with a pet carpet cleaning company in Castle Rock, you can look forward to fresh smelling carpets once more. As professional carpet cleaners, we offer a full, thorough clean that removes even deep stains. With truck-mount carpet cleaning equipment, we remove pet stains and odors from their source.
Cleaning deep into carpet fibers, our cleaning process eliminates even the toughest pet odors from the backing and also in the latex, upholstery, and carpet. For a happy, healthy home, schedule your appointment today. Call us at 720-314-0178 and for more info visit us at tlccarpetcare.net for carpet cleaning in Castle Rock Co.