TLC Carpet Care in Castle Rock Co is pleased to offer professional rug cleaning services to the residential home owners of Castle Rock Co and the surrounding areas. We our dedicated to superior carpet and rug cleaning while providing five star customer service. Our carpet cleaning techs has been trained and certified by manufactures standards of properly cleaning oriental wool area rugs.
Area Rugs are typically placed in common rooms that see a lot of foot traffic and activity such as foyers, hallways and family rooms. While these are great places to show off your beautiful rugs, you've also put your rugs in the line of fire where soiling is concerned. These locations of the home will cause area rugs to accumulate soils as they are walked upon. The soils can get pushed deep in the backing of the carpet where you can't always see. Many soils and muds have various degrees of nitrogen which is left in the rug begins to bond and discolor the wool and some soils can be abrasive and wear down the fibers every single time you walk across your rugs. This will eventually leave your rugs looking dingy and worn and after a certain point cleaning will not reverse the damage and oxidation process.
What can you do? One thing is try not to place your rugs where the common walk ways. Places where there less likely to be walked on. Vacuum frequently and of course get your rugs professionally cleaned. Also having your rugs protected by a fiber protector like Dupont Teflon for Wool will go along way in keep your valuable rugs cleaned and lasting for year to come.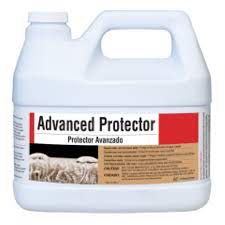 At TLC Carpet Care in Castle Rock we clean all kinds of rugs including Oriental, Persian, Wool, and Synthetic. With TLC Carpet Care you can avoid the damage to your rugs by simply having your rugs professionally cleaned and protected. With professional cleaning your rug will be free of soils and harmful contaminates and they will look clean and the colors will be more vibrant. Area rugs are recommended by manufactures to be cleaned once a year or even more frequently if you have kids and pets.
If you would like more info on: Oriental Wool Area Rug Cleaning visit our website at tlccarpetcare.net or to schedule your rug cleaning call us at 720-314-0178
Carpet Cleaners Castle Rock Co