Effective Carpet Cleaning Tips: Carpet Cleaning Castle Rock Co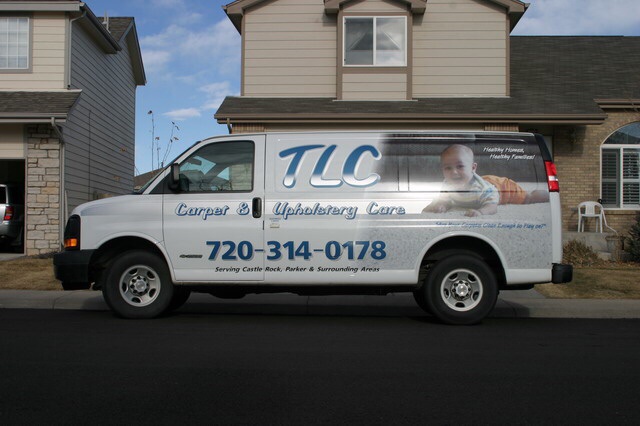 No matter how much you try to keep your carpets spot free, your carpets will constantly get spills, and dirt being tracked in from outside. As a consumer awareness company TLC Carpet Care in Castle Rock has put together effective tips on how to keep your carpets clean and remove all those ugly spots.
Always blot stains from the outside in – pour a little TLC Carpet Care cleaning solution on a clean cloth. Blot the stain and slowly soak it up. be gentle, If you scrub the fibers it will fray the yarn which will lead to permanent damage of your carpets fibers.
Baking soda is effective in removing pet odors. If you're having a hard time with managing pet odors, put a little baking soda on the area you suspect the odor is coming from and let it set over night. The Baking Soda will help draw out the odors. The next morning simply run a vacuum over the area until all has been extracted. You may need to repeat the process to remove the odor completely.
Removing gum is very hard – you will need a citrus carpet cleaning solvent. Call TLC Carpet Care as they keep these solvents on their trucks at all times. Using and type of spotter will be ineffective for gum or abrasive like glue.
And what about oil stains? Dish Soap used in a SMALL amounts can be effective for oil stains. Just a dab of dishwasher detergent and using a spray bottle with warm water on the oil stain and then blot it with a dry cloth.
Blood stains are considered very high ph protein stains. You can use a small amount of hydrogen peroxide. Though if the blood is already dry, first use TLC Carpet Care's spotter to get out as much blood as possible. Then apply hydrogen peroxide right on the stain and and spray it with warm water and then dry with towels. Doing a post spray of just peroxide alone and letting it set over night can be helpful as well.
As we try to keep our carpets clean, spot cleaning in between your scheduled carpet cleaning appointments can really keep spots at bay and from things getting out of control. Nothing can replace good ol Professional Carpet Cleaning, Be sure to call your local Castle Rock carpet cleaner to help keep those carpets clean and healthy.
If you would like to more info on: Effective Carpet Cleaning Tips visit our website at tlccarpetcare.net or call us at 720-314-0178
TLC Carpet Care, Carpet Cleaners Castle Rock