Common Carpet Cleaning Questions: Carpet Cleaning Parker Co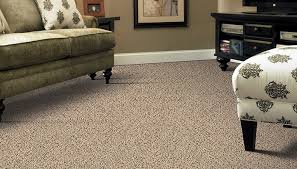 When it comes to hiring a professional carpet cleaning company in Parker Co there are some Common Question to ask So At TLC Carpet Care here are a few suggestions.
What type of carpet cleaning do you use?
We apply our Bio-Modifier pre spray tobreak up dirt and soil in the carpets. It safely breaks and absorbs the soil. This type of cleaner is then rinsed with 2oo degree water with our prochem truck mounted steam cleaning unit. The procehm machine is capable of extracting the 95% of the moisture and combined with high powered drying fans we are able to expedite the drying time and get you back to using your clean carpets!
Why is it important to use a truck mounted unit vs Portable?
Some companies in Parker use portable units that they bring into your house. They are bulky and underpowered resulting in a poor cleaning and very long drying times. With truck mounted carpet cleaning machines you get much more powerful extraction lift and much better heat over 200 degrees and all we have to bring into your home is two hoses and the cleaning attachments. All of the noisy parts stay outside.
Why doesn't every company use truck mounted machines?
This is simple: it's because truck mount carpet cleaning machines are very expensive. For the price of one of our truck mounted units, another carpet cleaning company could buy many portable units. TLC Carpet Care understands they are worth the expense to provide you with the most thorough carpet cleaning possible.
What's included in the price, any hidden fees?
There are never any hidden fees or fine print. We include some furniture moving, pre-treating, and of course hot water (steam) cleaning and whatever is necessary to remove all dirt stains and spots. The only thing that maybe additional would be for pet stains and odors.
What if stain reappear?
TLC Carpet Care gives you a 30 day guarantee, so if stains come back so do we! Most of the time recurring spots are caused by homeowners who use too much soap in products bought from the store. TLC does neither of those things.
How long does it take the carpets to dry?
Carpets are dry in usually 6 to 8 hours in most cases and can vary depending on Parkers weather conditions temperature and humidity. We use air moving fans to help in the dry time. Relative Humidity is usually higher in summer time and can extend the dry time!
Is there an fumes?
TLC's carpet cleaning chemicals has a light citrus scent to them . Pleasant to smell and they go away as the carpets begin to dry. They don't affect allergy sufferers because the cleaning process also extracts the chemicals.
How often should I get my carpets cleaned?
According to the Institute of Inspection, Cleaning, and Restoration Certification; frequently used carpet should be professionally cleaned by a qualified carpet cleaning company in Parker co at least yearly –even a little longer interval for infrequently used carpet and even more frequently for carpet in houses occupied by respiratory sensitive or allergic families; or in homes with indoor cats and dogs.
The fact is, clean your carpets frequently, when traffic lanes first start to appear, and they will last longer, look better, and protect you family's health.
For more info on Common Carpet Cleaning Questions call TLC Carpet Care in Parker today at 720.314.0178 and you can also visit us at tlccarpetcare.net