Cheap Carpet Cleaners May Not Be Certified: Carpet Cleaning Castle Rock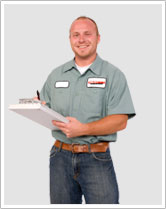 Is their a school or institution that trains and or educates carpet cleaning technicians, the answer is yes. It's called the IICRC (Institute of Inspection Cleaning and Restoration Certification). They train carpet cleaning technicians on a variety of things from different carpet fibers, chemicalsand chemistry, carpet cleaning technology and so on. But did you know a lot of cheap carpet cleaning companies do not bother to certifiy their technicians to equip them with the necessary education and knowledge to do a good job at cleaning your carpets. These technicians are not even more knowledgeable than a DIY. Why? Well, first off it does cost that carpet cleaning company money that they probably would not want to invest in. Secondly, the state that you live in doesn't require education or certification because professional carpet cleaning falls under Janitorial Services, so they believe cleaning carpets is just as simply as cleaning a toilet.
At TLC Carpet Care we take carpet cleaning seriously. Our technicians has been trained by Master Certified Cleaners and have been trained and equipped with the knowledge and ability that ensures that their technicians get the education to identify the kind of carpet fibers, carpet ph and chemistry, and the type of stains and contaminates they come in contact with. They are also trained in the various carpet cleaning methods to clean each different type of carpet and their fibers.
For example, protein stains stains are highly difficult to remove and acidities to reverse ph, if you have a carpet cleaning technician who is not certified he will not know and be able to remove these stains, and will just tell you that the stains aren't coming out. If you have bacteria in your carpet that is causing odors and require special cleaning enzymes to digest the bacteria or your odor won't go away, and when you call the cheap carpet cleaning company to come back they will tell you, you need to replace your carpets. These are just a few examples of what can happen when you don't hire a professional carpet cleaning company with certified technicians.
Don't take chances with a cheap carpet cleaning company. Be willing to invest a little bit more to get a company with technicians who are certified and knowledgeable to provide you with the best carpet cleaning possible. You can even ask to see the carpet cleaning technicians IICRC card.
If you would like more info on: Cheap Carpet Cleaners May Not Be Certified visit us at tlccarpetcare.net and to schedule your carpet cleaning appointment call us at 720-314-0178
Carpet Cleaners Castle Rock