Castle Rock Carpet Cleaning Service: Carpet Cleaning Castle Rock Co

When Carpet Cleaning Matters……
Is that a spot or a stain you can't get out?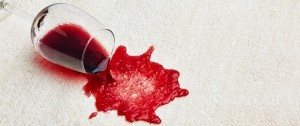 Spot: A discoloration from a food or beverage spill that is lying on or adhering to your carpet fiber, but has not affected the fiber or dye.
Stain: A discoloration from any substance that has become oxidized affected the fiber or dye.
TLC Carpet Care in Castle Rock Co pretreats all of the carpet and extracts the chemicals and contaminants using a neutralizing acid fiber rinse. Just like washing your clothes you wouldn't skip the rinse cycle would you? So you wouldn't want to skip that when having your carpets cleaned! TLC Carpet Care includes enzymes pretreatments and deodorizers and finish with a fiber rinse. Our goal in cleaning your carpets is to restore to looking new and small fresh. Our professional carpet cleaning methods include a pretreatment, steam cleaning and acid rinse. If there are heavy traffic areas that are looking matted or areas that need extra attention, we will our RotoVac restoration tool to ensure the best carpet cleaning possible. (RotoVac is an additional charge).
We practice transparency and no fine print, so let's address "How much is it going to cost to clean my carpets and what does TLC Carpet Care's services included?

The following are some TLC guidelines that affect how much you can expect for pricing and so the more information you give us the more accurate our estimates will be.
Type of carpet and fiber
Amount of soiling and any pet stains or odors
Cleaning method House Package requested
Any soap in carpet ( any special problems you may have)
Total rooms to be cleaned
Area rugs added on
Number of stairs to be cleaned
Is moving furniture involved? (Extra cost- do not move any breakables or electronics)
For more info on Castle Rock Carpet Cleaning Service call us at 720.314.0178 and you can also visit us at tlccarpetcare.net