Carpet & Upholstery Cleaning: Carpet Cleaning Castle Rock Co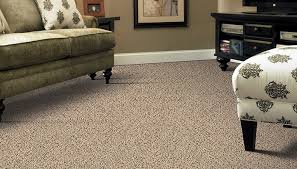 It seems like keeping your upholstery and carpets clean wouldn't be that hard. Yet people walk on the carpets and people sit on the upholstery, but in time carpet's start getting dirt built up and the upholstered furniture in your living room is tarting to show some spots. Over time, your upholstered furniture can look soiled and look like the last thing you would want to sit on. Before you start at looking to replace your furniture and carpets, consider the benefits of a professional carpet and upholstery cleaning company like TLC Carpet Care in Castle Rock.
With TLC Carpet Care's carpet cleaning equipment we can clean not just your carpets but upholstery as well. We can remove the dirt from your carpets and the body oil from your upholstery, getting them clean again. You don't realize it but the body oil in your upholstery attracts building up on your couch. It doesn't happen over night, so the slow build up isn't that too obvious to you.
At TLC Carpet Care you will see a noticeable a difference with our professional steam cleaning. With steam cleaning all the dirt and oil in your carpets and upholstery will be extracted and removed. Our carpet and upholstery cleaning chemicals are hard on dirt but safe on the fibers. Your carpets and your favorite chair will look cleaner and fell softer than ever before. brighter and cleaner.
If your carpets and upholstery is starting to look dirt and dull and worn, call the carpet and upholstery cleaning experts at TLC Carpet Care in Castle Rock. You will again be enjoying the comforts of home by investing in professional carpet and upholstery cleaning. We offer convenient appointments to your schedule so you can save time money.
We're open Sunday thru Saturday from 7:00 am to 7:00 pm, exception of major holidays.
If you would like more info on: Carpet & Upholstery Cleaning call us at 720-314-0178 or visit our website at tlccarpetcare.net / Carpet Cleaners Castle Rock Co