Carpet Drying Times: Carpet Cleaning Castle Rock Co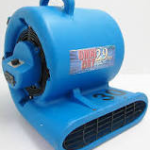 Here at TLC Carpet Care in Castle Rock Co our carpet cleaning techs provide extra dry strokes with our 6 jet carpet cleaning wands to extract as much moisture as possible.
In most Castle Rock homes, the carpet dry time is 8 -10 hours. Polyester carpets may dry sooner and Nylon and Wool carpets can take longer depending on many variables such as thickness of the pile.
Weather conditions like temperature and humidity also play a factor.
Levels of soiling can also require more cleaning and longer dry times. Restoration carpet cleaning with RotoVac 360I deep cleaning the carpets can also take longer after the carpet is cleaned.
Carpet dries faster with airflow. Do not turn up heat as this will cause humidity and set your AC at a comfortable temperature as this will act as a dehumidifier. Also small fans can assist in the drying process.
TLC Carpet Care offers speed drying services for customers who want to expedite the dry time. Our carpet cleaning technicians will position high speed fan in rooms to speed up drying process.
Carpets should be dry at the end of the day.
TLC Carpet Care uses truck-mount carpet cleaning machines in the cleaning process of your carpets.
Truck-mounts have more powerful extraction and get the carpets dryer quicker than carpet cleaning portables. Dry time is much faster than portable equipment and extra heat over 220 degrees can give faster drying times.
A Six Jet carpet cleaning wand is used for most carpet cleaning. In some cases that require restoration where heavily soiled carpets are found, a rotary cleaning machine such as a RotoVac 360I is used for deep cleaning.
For carpet with pet stains and odors a more thorough cleaning with multiple cleaning strokes maybe necessary and this will also cause longer dry times.
Post treatments such as Dupont Teflon carpet protector will take longer dry times as well. This may require a commercial fan to assist.
Every carpet cleaning job is different and dry time that your neighbor may experience may not be the same for you. If you would like more info check out our website at tlccarpetcare.net for more info on Carpet Drying Times.
If you would like a FREE estimate please call 720-314-0178
Carpet Cleaning Castle Rock Co