TLC Carpet Care in Castle Rock Co provides several types of service from carpet cleaning, upholstery cleaning, fine area rug cleaning and flood restoration. We have been serving Castle Rock for since 2001 and are dedicated to quality in our work and customer service. We use truck mounts mounted in commercial vans and are staffed with experienced carpet cleaning technicians to best serve our customers.
Our services include carpet cleaning, upholstery cleaning, fine area rug cleaning, and 24/7 Flood Restoration work. Please do not hesitate to contact TLC Carpet Care with questions or concerns.
Our home office is located in Castle Rock Co and we offer service all throughout Douglas County. Our services areas include the town of Castle Rock, Parker, Highlands Ranch, Sedalia, Elizabeth, and Larkspur. As you can see we really service Castle Rock and all of Douglas County.
TLC Carpet Care offers a variety of House Cleaning Packages to choose from. With Small, Medium and Large you have choices to find which may serve you best at a price that matches your budget. We also offer min fee job in case you just need a couple of rooms done.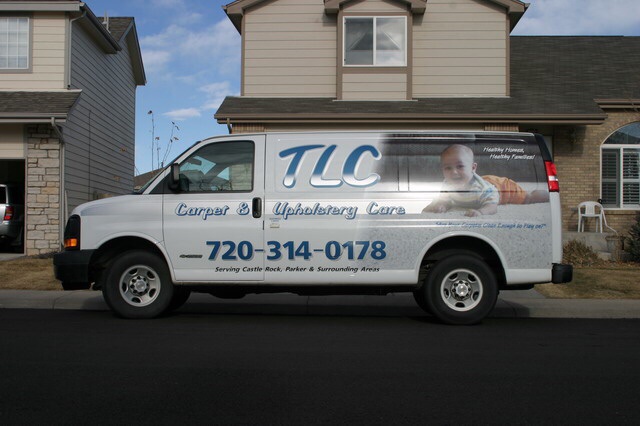 TLC Carpet Care is a family owned business that is now in its second generation. We our proud to also say we are now cleaning for families also in their second and third generations. Having a company that is a part of the Castle Rock community creates a trust that you can count on time and time again. We're not perfect but we guarantee if there is something missed you can count on us to correct the problem.
For more info on Carpet Cleaning Services visit our website at tlccarpetcare.net and to schedule your carpet cleaning appointment call us today at 720-314-0178.