It a cliche that we learn from our mistakes. But when it comes to professional carpet cleaning in Castle Rock, there is no room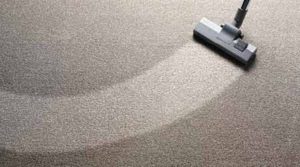 for that error. Using the wrong carpet cleaning chemicals or carpet cleaning process can result in permanent damage requiring more expensive restoration carpet cleaning to reverse damage all the while impacting the carpet's appearance and lifespan. This can also void the manufacturers warrantee. Perhaps the greatest mistake of all, according to carpet manufactures like Shaw Industries, is not implement a carpet cleaning maintenance program to begin with.
"Not having a carpet cleaning maintenance program is the downfall of proper carpet care. Some Castle Rock homeowners wait until the carpets look dirty to clean them, but at that point the soil has oxidized and caused permanent damage. The problem is carpeting has been designed intentionally to hide all the dirt and contaminates. So if we wait until it looks dirty to clean it, then how bad has it really got.
Kyle Dillon the owner of TLC Carpet Care in Castle Rock Co knows that the lack of a carpet maintenance program, including a annual carpet cleaning schedule, is one of the biggest mistakes a Castle Rock homeowner can make. He also stresses the need for a proper carpet cleaning method when planning and implementing a program.
"People often implement one element of a maintenance program and think that they have a good program in place," says Kyle Dillon of TLC Carpet Care. "For instance, they may have spot cleaners that they use when needed, but they don't have steam extraction and proper rinsing to go with it. Or they do spotting, sometimes they will use the wring carpet cleaning spotter. They need a carpet cleaning program that has all the elements necessary to give their carpets an effective cleaning, and a chance to get the most life out of your carpets than can be expected.
If you would like to know more about carpet cleaning mistakes stay tuned to Carpet Cleaning Mistakes Part 2. You can visit us at tlccarpetcare.net or call us at 720-314-0178