The Best Commercial Carpet Cleaning: Carpet Cleaning Castle Rock Co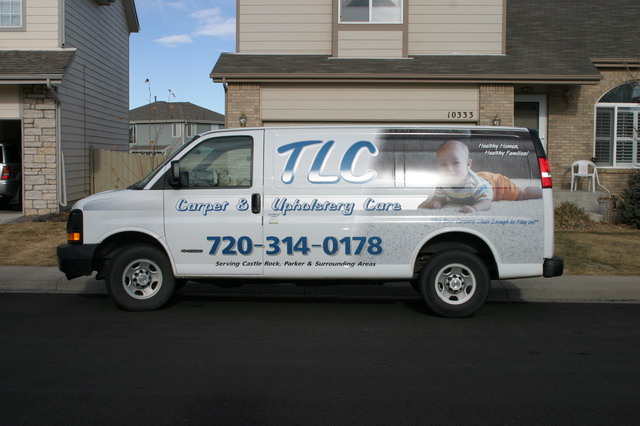 We know that you need the best commercial carpet cleaning for your business and or office in Castle Rock Co. Your carpets are an investment and you need to protect your investment by extending the life of your carpet to last as long as possible. Our commercial carpet cleaning management teams helps benefit your business 12 months out of the year.
TLC Carpet Care is located in Castle Rock Co and we are owned and operated by Kyle Dillon a resident of Castle Rock Co. TLC Carpet Care provides commercial carpet cleaning in Castle Rock as well as the surrounding areas. We take pride in our commercial carpet cleaning division. Our commercial strength carpet cleaning truck-mounts deodorizers eliminate undesirable odors and leave your carpets looking brand new all over again,. We use powerful carpet cleaning chemicals to make your office as fresh as possible. We service you your office wether you need day or evening appointments as well as weekends. We also clean upholstery in your commercial business as well.
After a quality business carpet cleaning, we add commercial Dupont Teflon carpet protection. This carpet protector will help your carpets stay cleaner longer. Dupont Teflon Carpet protector is safe for your commercial property and your employees. Dupont Teflon Carpet Protector will extend the life of your carpet fro years to come. Carpet protection repels against spills and stains. When stains appear they need immediate cleaning. Our stain spot carpet cleaning works great on most commercial carpet. This carpet cleaner is great at removing stains. We can remove most stains. Bleach stains may have permanently damaged the carpet fibers.
The Best Commercial Carpet Cleaning in Castle Rock Co
Commercial carpets in store fronts receives more traffic than cubical carpets. That is why it is important to select and install commercial carpet that fits the needs of a a store front property. Once the carpet is installed it is dependent on carpet cleaning maintenance year around. The most important thing to do if you want your commercial carpet to last is vacuuming every day. You should immediately wipe up any spills. Call us for any major spills or stains you are unable to remove yourself.. Carpet acts like a filter trapping for everything that is tracked inside. Commercial carpeting is the most common floor covering in store front properties. Commercial carpet must be cleaned on a regular basis thru out the calendar year.
We employ IICRC certified carpet cleaning techs. They have the training and experience to clean your commercial carpets. A clean carpet is the first step in maintaining a clean environment fro your customers and employees. Business carpet cleaning improves your home office. A clean store front carpet enhances your professional image. Commercial carpet cleaning protects your investment by extending the life of your carpeting. Business carpet cleaning improves indoor air quality at your store front. We use powerful truck mounted carpet cleaning machines so that we can get your carpets looking better than any other of your competitors. You can extend the life of your carpeting with our business carpet cleaning maintenance plan. Our commercial carpet cleaners use more heat and pressure than other commercial carpet cleaning companies in Castle Rock Co . We can remove dirt from your carpet better than anyone other carpet cleaning company.
TLC Carpet Care prides ourselves on great carpet cleaning work . We guarantee our carpet cleaning service will get you the best cleaning results. We value each and every client. We are able to handle any size building and store front property. Call today for a free quote for commercial carpet cleaning. Learn why we are one of the best commercial carpet cleaning providers in Castle Rock Co is TLC Carpet Care. Clean carpets affect your business image. Our commercial carpet cleaning services ensure that your company has a clean store front. Our commercial division understands that you expect quality and reliable commercial carpet cleaning. We also offer upholstery cleaning to businesses in Castle Rock Co
We can use steam cleaning method for low traffic areas of commercial carpet. This type of commercial carpet cleaning allows he accepts to dry faster and is safe to the environment. We can do this while people are working. The machine that we use is very quiet. We use a combination of these types of cleaning at your commercial property.
For The Best Commercial Carpet Cleaning in Castle Rock Co call TLC Carpet Care 720.314.0178 and visit us at tlccarpetcare.net