---
Carpet Cleaning Questions: Carpet Cleaning Castle Rock Co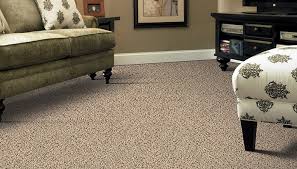 Q. What carpet cleaning process do you use for cleaning?
A. TLC Carpet Care in Castle rock Co uses Pro-Chem truck-mounted machines for cleaning is hot water extraction, commonly known as steam cleaning. TLC Carpet Care's unique hot water extraction process removes the toughest, deepest soils and dirt. Hot steam over 200 degrees and a specially formulated carpet cleaning chemical are forced deep within the carpet all the way to the backing. Then, a blower extracts from our Pro-chem truck mounted equipment, extracts deep-down dirt, pollens and all organic material, and 96% of the moisture. It's the carpet cleaning method most recommended by Shaw Industries .
Q. Do I need to vacuum before my carpet cleaning appointment?
A. Pre-vacuuming all rooms to be cleaned will benefit the carpet cleaning process. Especially if you have a lot of debris or a lot of pet hair. TLC carpet Care can also provide this service for you. There maybe a small fee for vacuuming. You can save money buy having it done previous to the carpet cleaning appointment.
Q. What do you consider a room? ?
A. Typically, any room that is over 350 square feet is considered two rooms. Living room/dining room combination are considered two areas. Master suites with a retreat are considered two rooms and great rooms in basements also maybe be considered two rooms or more. Any area over 300 square priced as two rooms. Non-standard areas (baths, halls, landings, entryways, walk-in-closets, etc.) are included in the prices. TLC Carpet Care techs will measure all rooms they think may be more than 300 sg ft before charging extra.
Q. How long will it take to clean my carpets?
A. The average house takes about two to three hours.. This time can vary greatly depending on the amount of soiling and how much furniture there is to move.
Q. Do you move my upholstery ?
A. We do move some light furniture . TLC carpet Care's techs are experienced at moving furniture. We'll move it then put it back to its original place when carpet cleaning is done. Items of liability we do not move due to insurance reasons such as: china hutches, computers, musical instruments pianos, electronics, , waterbeds, all beds, dressers with mirrors, and pool tables. We do ask you remove small items off of your furniture like pictures or any other small breakables before we arrive. The care of your personal home and your property is our priority. We don't want things to fall over and break with the furniture we are moving. We know homes have many valuables that need to be handling carefully so we ask you to remove them during the carpet cleaning process.
Q. How long will it take for my carpet to dry?
A. Dry time is affected by several factors such as rise in humidity, temperature and air flow to the area such as basements. It can take anywhere between 12 to 24 hours for the carpets to completely dry, depending on all the factors that were just mentioned. TLC Carpet Care in Castle Rock Co offers fan rentals that can be placed in any room that has been cleaned and turning your air conditioning can help. Do not crank up your heat as this will cause humidity and take longer to dry. Opening your windows depending on the time of year, can help expedite your dry time. TLC Carpet Care will be sure to leave the protective blocks under furniture legs until your furniture is completely dry to avoid any furniture bleeding or damage to the furniture. You may walk on your carpet immediately after cleaning, but if you can give it a few hours that would be helpful , as that may re-soil your carpet. We suggest wearing clean socks. Be especially careful when walking from we stairs onto a hard surface , carpeted areas on to non-carpeted areas can be slippery.
Q. Do you guarantee removal of all spots or stains that maybe in my carpets?
A. We cannot guarantee that we will remove all spots or stains. There are spots and stains that can be that can permanently oxidized in the carpet fibers. Stains from paint dyes and bleach are a case in point, The your carpets may play a factors as well and the type of carpet will also be an issue. TLC Carpet Care's Tech will try to evaluate if this is the case before the carpet cleaning and will let you know of there concerns.
Q. Are your prices different from other Castle Rock carpet cleaning companies?
A. When comparing prices, make your comparing apples to apples not all carpet cleaning companies offer the sam level of service, Make sure ask whats included and whats not.TLC carpet cares prices everything such as pre-treating for spots, moving furniture, and a 30-day satisfaction policy. There are no hidden charges or additional fees. Also, we never sub-contract, so our carpet cleaning techs are always criminal background checked, drug tested and properly trained by the IICRC. Our carpet cleaning technicians wear uniforms, . We invest a lot of time and energy into the training of our techs and the carpet cleaning technology they use to service your carpets. This is what allows us to guarantee all of our work. Since 2001 TLC Carpet care in Castle Rock Co we have earned the reputation of being the best carpet cleaning company in Castle Rock by Google. The carpet cleaning by TLC Carpet Care you will find satisfactory.
For any other Carpet Cleaning Questions in castle Rock Co call TLC today at 720.314.0178 or visit us at tlccarpetcare.net