YOUR Carpet Cleaning Experts: Carpet Cleaning Castle Rock Co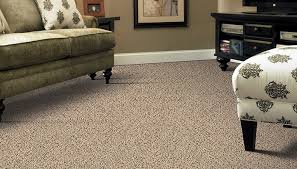 Our Castle Rock CO IICRC certified, carpet cleaning technicians provide the safest, professionally manufactured chemicals, recognized thru out the carpet cleaning industry, using with state of the art truck- mount carpet cleaning equipment and the very best cleaning method using Pro- Chem Truck-mount carpet cleaning systems. Hot steam extraction, otherwise known as the hot water cleaning method, is the #1 rated carpet cleaning method recommended by Shaw Industries and all of the major carpet manufacturing companies thru out the world.
When you hire TLC Carpet care in Castle Rock CO, we bring a top of the line truck-mounted technology to your home or commercial property. Our carpet cleaning machines runs directly off the van's Nissan engine, providing 100 times the power of cheap portable carpet cleaning machine. The vacuum system's suction is strong enough to lift all the water out of the carpet during the extraction process, providing the most thorough clean to every inch of your carpet fibers – all the way down to the carpet backing ensuring a quicker drying process as well.
Since May of 2001 TLC Carpet Care has been dedicated to restoring the health of your home and business and to delighting our customers! We offer a TLC Carpet Care Guarantee comes with every carpet cleaning job we perform. If your not happy we return no questions ask.
The Benefits of Professional Carpet Cleaning
HealthyCarpets.

Vacuuming is important, but keeping a healthy home requires professional carpet cleaning at least once a year to keep up with your manufactures warrantee. With our truck-mounted carpet cleaning system, the water temperature sustains over 200

degrees

, which is hot enough to all the bacteria in your carpets fibers and upholstery.

Reduce Allergies.

A professional cleaning with TLC Carpet Care in Castle Rock Co will reduce the allergens in your carpet and upholstery by 80

%

! Our proven carpet cleaning treatments have been proven and demonstrated to be highly effective at removing the most common allergens, including those from dust mites and pet dander.

Extend the your carpets life.

Carpet manufacturers recommend having your carpets cleaned every at least annually with our truck-mounted carpet cleaning systems. Providing your carpet with the necessary protocolar your carpets needs. Regular carpet cleaning maintenance will help to reduce wear and tear of the carpets fibers – extending the life of your carpet fro years to come.

Peace of Mind.

A cleaner carpet not only looks great, it feels soft to the touch ! Enjoy your carpets looking there very best and knowing your air quality is healthy as well!
TLC Carpet Care's Carpet Cleaning System
Our IICRC trained and certified technicians will arrive at your home or business in a our TLC Carpet Care truck-mounted vans, wearing a professional TLC uniform. Before they begin the the carpet cleaning process, they will provide a carpet cleaning audit to evaluate the condition of the carpets so they can address any areas of concerns they may have.
TLC Carpet Cares uses proven carpet cleaning methods that are recommended by carpet Shaw Industries and manufacturing companies to ensure the proper cleaning methods and the integrity of your carpets warranty. We guarantee to give your carpet the most thorough carpet cleaning possible using Pro-Chems truck-mounted carpet cleaning machines and safe carpet cleaning chemicals. Our technicians use a 12 point step-by-step process to eliminate dirt, soils, and bacteria completely, and will enzymes that reach will kill all bacteria to ensure complete cleaning coverage. Following the cleaning, your carpet will only be damp to the touch. Our blower extraction systems is so powerful that 96% of the steam we use is extracted right back out while we are cleaning. While dry time can vary based on the the thickness of the carpet and its density and temperatures and humidity and other weather conditions as well in your community. Normal dry times is 10-12 hours, but in some instances can take less for thinner polyesters.
Your Carpets is in Good Hands with TLC Carpet Care
TLC Carpet Care services is Your Carpet Cleaning Experts in the entire Douglas County community as well as Castle Rock Co community. TLC Carpet Care is committed to providing you with an exceptional carpet cleaning experience. Our team our waiting to take your call and bak your carpet cleaning appointment to your connivence at 720.314.0178 you can also visit us at tlccarpetcare.net