Why Carpet Cleaning Is Good For Your Carpets; Carpet Cleaning Castle Rock Co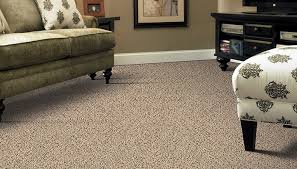 The typical Castle Rock carpet is loaded with allergens, fungus, dust mites and bacteria, and also viruses. And those are just the things you can't see with the naked eye. Weekly vacuuming helps to keep your carpet clean on the surface, but it's not deep enough. It's important to have your carpets professionally cleaned bu a carpet cleaning company like TLC Carpet Care in Castle Rock Co whenever there is an accident to remove a spill and spots before they set and dry within the carpet fibers and the padding. Many store rental carpet cleaners leave an high ph residue that can make stains come back and worse over time. Your carpets also need annual carpet cleaning to remove dust, sand, mites, dead skin, pet dander, and hair.
How Frequent Should I Have My Carpet Cleaned?
Shaw Industries the largest manufacture of crept textiles and The Institute of Inspection, Cleaning, and Restoration Certification (IICRC) recommend that you have your carpets professionally cleaned at least two times a year or more depending on how late your family is. How many kids , pets and daily traffic you may have. Your carpet takes a beating from children, pet stains and odors, soil, stains, and foot traffic from outside.
What is The Best Carpet Cleaning Process?
Carpet manufacturers like Shaw Industries and Mohawk Flooring and carpeting trade organizations, such as the Institute for Inspection, Cleaning and Restoration Certification (IICRC), recommend the steam extraction method for Castle Rock homeowners fro carpet cleaning because it gets the deep down dirt that other methods leave behind.
For more information on Why is Carpet Cleaning good for your carpets call us at 720.314.0178 and you can find us at tlccarpetcare.net