Why Your Carpet Should Be Cleaned Every Six Months: Carpet Cleaning Castle Rock Co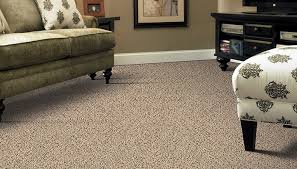 Here's Why it's necessary…
The primary reason to have your carpet cleaned is because in time the soil and abrasive dirt slowly begin to not just stain your carpets but also begin a wear and tearing off the carpet fibers and the level of soiling becomes obvious and your carpets needs a good thorough professional carpet cleaning.
That's one reason to schedule a professional carpet cleaning company like TLC Carpet Care in Castle Rock Co– and it's a good one. But it's also important to realize that professionally cleaning your carpet very six months has some health benefits as well.
Carpets in your home can quickly collect unseen particulates, pollens, animal dander, bacteria, dust mites, fecal matter and other allergens that can't be completely removed just by vacuuming.
Although the contaminates are not visible on the surface fo the carpets, these substances can have an effect on the air quality that you and your family breathe while inside your house.
Your carpets are a indoor air filter.
When things like dust, pollens, dander, dirt, bacteria and dust mites are hiding deep in your carpet, in time you will start to breathe that toxic buildup.
Frequent vacuuming and even using store bought carpet cleaning products to remove the obvious dirt and spills is not enough to ensure the air you're breathing is as clean as it needs to be.
By investing in your carpets by hiring a professional carpet cleaning company you can rest assured that our commercial grade, advanced carpet cleaning technology and non-toxic, eco-friendly carpet cleaning chemicals will give your carpets the deepest and most thorough cleaning for you and your family.
For more info on Why your carpets should be cleaned every six months call us at 720.314.1078 and you can also visit TLC Carpet Care in Castle Rock at tlccarpetcare.net