Why Protect Your Carpets? Carpet Cleaning Castle Rock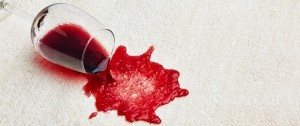 Using Dupont Teflon Protectant on your carpet functions the same way as a coating on Teflon Pans. It increases vacuuming effectiveness and gives you the time needed to clean up the spill before it sets into your carpet and stains become oxidation..
What is Dupont Teflon?
Dupont Teflon is a professionally applied deep-penetrating protective finish for fabric furniture, carpets, rugs, and other fabrics. When TLC Carpet Care in Castle Rock applies correctly Dupont Teflon it penetrates deep into the fiber to form a molecular "lock" inside the fiber. TLC's Teflon creates a protective shield effectively resists spills and stain and makes carpet cleaning much easier.
How long does the protection from these products last?
Under "normal" conditions and with reasonable care, Protectors will provide long lasting benefits usually up to two years. TLC Carpet Care research has shown that protectors are very durable to foot traffic. However, performance will diminish somewhat over time with each hot water extraction cleaning or if alkaline carpet cleaning products are used. For optimal soil and stain protection, we recommend that they be reapplied after every carpet cleaning appointment.
Does protector "waterproof" carpet?
Protector is not intended to be used as a waterproofing agent for carpet. However, it will provide improved resistance to water-based fluids and proteins.
Does protector contain formaldehyde?
No, there is no formaldehyde in any carpet cleaning products that TLC Carpet Care uses.
Call today to book your free carpet and upholstery cleaning quote - 720.314.0178
TLC Carpet Care Castle Rock Co
It has been years since my carpets were cleaned and being 5 years old I wondered if I needed to replace them. So I called Kyle at TLC Carpet Care to clean the carpets and now they look new again. Thanks TLC Carpet Care!
For more info on Why Protect your carpets you can visit us at tlccarpetcare.net
I would highly recommend Kyle and TLC Carpet Care's carpet cleaning to anyone in the Castle Rock Community,