Why Hire TLC Carpet Care to Clean You Carpets? - Carpet Cleaning Castle Rock Co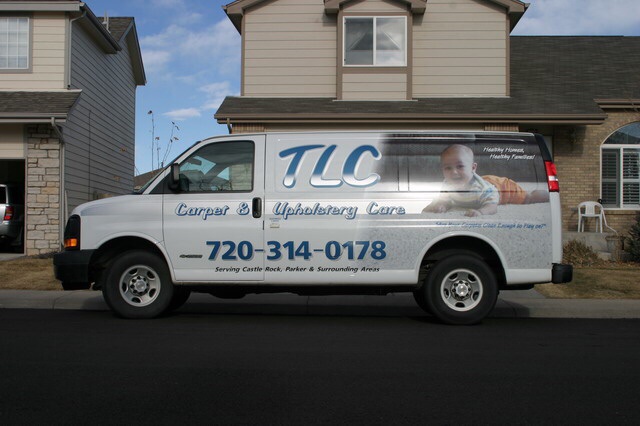 Most thorough carpet cleaning - TLC Carpet Care in Castle Rock Co removes all the soil, bacteria and organic material in 100% of your carpet backing. You will love the smell of the deodorizers we apply to your carpets. With TLC's carpet cleaning process your carpets and upholstery will stay much cleaner and much longer because we extract all the soil and bacteria.
TLC Carpet Care's powerful truck-mount machines remove Germs, Bacteria, and Dust Mites - Our Pro-Chem Powered, Truck-Mounted Steam Extraction process removes and extracts most germs, bacteria, and dust mites that are hidden deep into your carpet backing and fibers..
No High PH Soap Residue Left behind in Your Carpets - TLC Carpet Care uses rinsing techniques to make sure no carpet cleaning chemicals are still in your carpet yarns. By completely rinsing out all the soil, chemicals, and carpet cleaning agents we restore your matted traffic lanes to fluffy and soft carpet fibers with no high ph soap residue extending the life your carpets so they will stay cleaner for years to come..
Quick Dryi Time - Because of TLC's powerful extraction, ProChem powered truck mounted carpet cleaning equipment, we pick up 95% of the water we put down. Only your carpet fibres are barely damp for a few hours. Depending on the thickness of carpeting and the current temperatures and humidity in the Castle Rock area TLC's drying time is approx. 6-10 hours.
We don't Cut Corners, We Clean Them - We take all the time needed to clean every square foot thoroughly.
TLC Carpet Care in Castle Rock Co is a IICRC Certified carpet cleaning company and a Member of EthicalSerevices.com - This assures the Castle Rock community that TLC carpet Care has been professionally trained and certified and TLC run our business by a strict code of ethics which results in the highest level of customer satisfaction.
100% Satisfaction Guaranteed or you don't pay- There is nothing worse than paying for a carp[et cleaning that didn't go well and not being happy with the carpet cleaning results. You have peace of mind always when you hire TLC carpet Care to clean your carpets.
Professional Friendly Service - You will receive friendly, professional, and thorough service from TLC's carpet cleaning technician during the completion of your job.
We at TLC Carpet Care are committed to giving you the very best carpet, upholstery and area rug cleaning in Castle Rock Co and the Douglas County area.
For More Info on Why Hire TLC Carpet Care to clean Your Carpets Call today 720.314.0178 you can also find more carpet cleaning information at tlccarpetcare.net