Why Hire TLC Carpet Care; Carpet Cleaning Castle Rock Co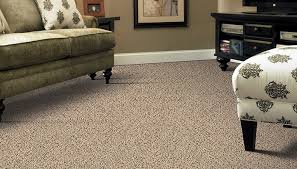 TLC Carpet Care, a local carpet cleaning company in Castle Rock Co is commonly referred to on a constant basis basis. Every day we receive many referrals from clients, from there neighbors , relatives and friends from our loyal clients. In fact over 50% of our new jobs come from happy referrals just like you.
Our reputation in Castle Rock Co is something we are very proud of and work continually to make sure that every client is served with the same standard of customer service. TLC Carpet Care insures that your family can trust TLC to provide you with the most outstanding carpet cleaning experience ever.
#2 Carpet Cleaning Experience

TLC Carpet Care has been serving the entire town of Castle Rock since My of 2001. We have cleaned, for thousands of clients, for there homes and commercial properties. TLC Carpet Care also offers services like sofa's and love seats, recliners, tile and grout cleaning, carpet repair and stretching, and pet stain and odor removal.

We are experienced in all types of carpets and fine area rugs, no matter how rare they may be. We are experienced in all methods of truck-mounted steam cleaning.

TLC Carpet Care is known for being able to remove spots and stains that other carpet cleaning companies may not be able to remove. This insures that whatever spots and stains that exist, we will have the knowledge and experience to remove these problems for you.
#3 Training

TLC Carpet Care is committed to the highest order of certifications nd training by the IICRC ( The Institute of Inspection, and Restoration). The Owner, Kyle Dillon has attended these classes and make sure all of his carpet cleaning techs attend said carpet cleaning classes was well. The IICRC has classes fro Upholstery Cleaning, Carpet Repair and reinstallation, Color Repair, Smoke and Pet odor removal. TLC Carpet Cares commitment to carpet cleaning education insures that you will get the best carpet cleaning technicians used on your job.
#4 Carpet Cleaning Systems

TLC Carpet Care only uses ProChems state of the art truck-mount carpet cleaning technology that the carpet cleaning industry has to provide. ProChem truck mounts will provide maximum soil removal and odor removal without over-saturating your carpets or upholstery and without leaving soapy residues behind.
#5 TLC Carpet Care Guarantees

At TLC Carpet Care in Cattle Rock Ce we guarantee If you are not happy with the carpet cleaning you received from us, we will come back to your home asap with no additional fee. If you are still not happy, we will promptly refund 100% of your money back no questions asked. What could be more fair??
Why Hire TLC Carpet Care call today at 720.314.0178 and you can also visit us at tlccarpetcare.net