What Will Hapen Carpet Cleaning: Carpet Cleaning Castle Rock Co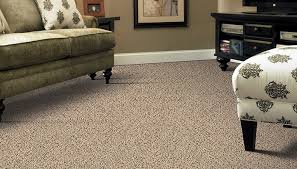 When TLC Carpet Care in Castle Rock Co arrives at you home we will do a walk thru inspection with our carpet cleaning technicians through your home and explain any spots and stains you may have. At this time show our techs any problem areas you may be concerned with so we will be aware and to try and remove them from the carpet.
After the walkthrough inspection , our carpet cleaning techs will start setting up the equipment for the cleaning, we will start to cleaning upstairs and work our way down from the front door.
The technician will first set up the solution and vacuum hoses then bring in the cleaning wands and stairs tools and hydroforce sprayers and spot removers to prepare traffic araes. After setting up the technicians will take care of the cleaning and you are free to tend to your business. The carpet cleaning will be done within an hour or two. The cleaning machine is a truckmount and stays mounted inside the van, it is not loud and you probably not hear it during the cleaning process, however please keep at least 10 feet away from hoses while walking around or near the equipment in the house when walking around.
After the cleaning has been finished the carpet will be damp, please take extreme caution walking from damp carpet to hard surfaces and stairs, it will be very slippery and dangerous.
We expect payment at time services are rendered, we are currently accepting cash, credit cards or checks.
After the carpet cleaning your carpet will take between 8-12 hours to dry, in some cases where the carpet was very dirty and had to be deep cleaned it may take longer. Also the temperature and humidity may affect drying times. Try to avoid walking on carpet when it is wet, it is much easier to transfer dirt onto wet carpet than dry carpet. So limit your walking on the carpets.
If you must walk on the carpet before it is dry, it is best to wear bootees or house shoes with non marking soles. Leather shoes may transfer dye to wet carpet.
TLC Carpet Care's technicians will make every attempt to remove spots and stains from carpet, however some stains may be permanent.
After the technician moves furniture he will place foam blocks or plastic cards under wood or metal legs to keep from staining carpet with rust and furniture bleed . Please leave these protectors in place until carpet is completely dry the following day.
Also please do not place any area rugs back into room until carpet is dry.To help drying process, keep windows closed and don't turn up heat in winter, as this will add humidity. keep windows open when temp and humidity are low in spring and summer and keep A/C on when hot in summer. Running ceiling or commercial fans will expedite the drying process.
For more info on What will happen during carpet cleaning call TLC Carpet Care in Castle Rock Co at 720.314.0178 and you can also visit us at tlccarpetcare.net