We're The Best Carpet Cleaning Company: Carpet Cleaning Castle Rock Co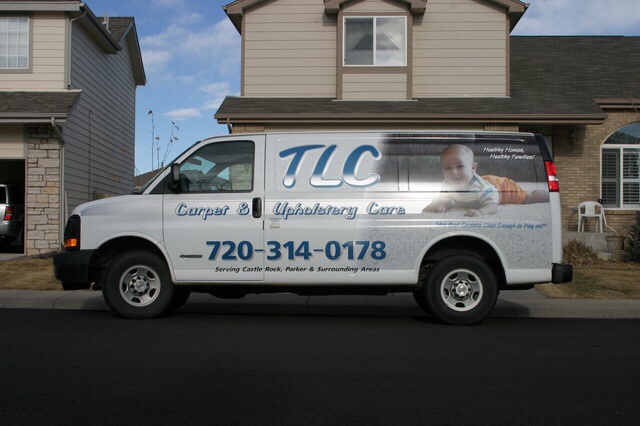 TLC Carpet Care's carpet cleaning processes:
Step 1: Pre-Inspection
Our technician will do a walk-through inspection with you to identify all spots and stains, traffic patterns, and potential permanent dye stains.
Step 2: Furniture Moving
We will move a light furniture at your request for no extra charge, like other competitors!
Step 4: Pre-Spot
Depending on the types of problems we see in our walk through with you, we may pre-treat them with enzyme treatments. Don't worry, all our products are green and safe for the family!
Step 5: Pre-Treating and Agitation
Your carpet will be pre-treated with carpet cleaning chemicals in order to suspend the soil for more effective soil and spot removal. Our pre-conditioner is IIRCR approved environmentally friendly product. Your carpet will be agitated with a carpet rake when necessary to further loosen traffic area soil.
Step 6: Acid Rinse
Once the soil has been dissolved, TLC Carpet Care's state-of-the-art truck-mounted hot water extraction cleaning process will thoroughly flush the carpet pile. 500 PSI Pressure and 200 degree heat are used to prevent the carpet from being over saturated. This carpet cleaning process sanitizes your carpet. With TLC Carpet Care we go the extra step with a double extraction to help improve your air quality and expedite your carpet drying.
Step 7: Neutralizing PH
Every carpet that we clean is pH balanced at 7.5 so there is no soapy residue left behind. This treatment is applied as a acid rinse through the process or is applied after the carpet cleaning, depending on soil conditions.
Step 8: Post Spot Treatment
If any spots are not removed during the cleaning process, specialty spotting chemicals maybe used.
Step 9: Dupont Teflon Fabric Protection
Applying Dupont Teflon fabric protection will help guard your carpet from both dry and liquid soil. To keep your carpet looking as new as possible, we recommend applying fabric protection after each professional cleaning.
Step 10: Air Dry
High velocity fans are placed on the carpet to speed dry the carpet, leading to a 50% faster drying time.
Step 11: Post Grooming
The carpet is raked to make the carpet plush and aid the drying process.
Step 12: Post Cleaning Walk Thru
TLC Carpet Care's carpet cleaning technician will walk through your home with you to show the final results and to make sure that you are completely satisfied with the carpet cleaning.
For more info on We're The Best Carpet Cleaning Company visit our website at tlccarpetcare.net or you can call us at 720.314.0178