We Promise Thorough Carpet Cleaning: Carpet Cleaning Castle Rock Co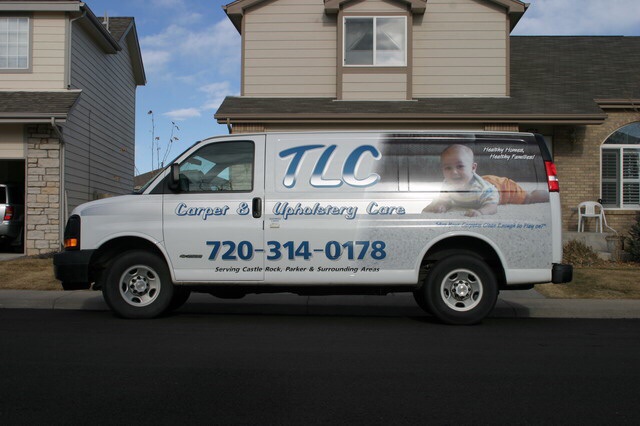 At TLC Carpet Care our experience and expertise in Castle Rock and surrounding areas of Colorado providing carpet cleaning, upholstery cleaning and flood damage extraction services sets us apart from our competition. We use a state-of-the-art truckmount technology with our traditional porches six jet wands in our Chevy Express 2500 Van. Unlike other carpet cleaning companies we pre-spray our carpet cleaning chemicals rather than run them through our carpet cleaning solution lines assuring that we do not leave behind any chemical residue. You don't step out of your shower without first rinsing off all the soap and shampoo, and carpets are no different. After we've pre-sprayed with our special enzyme formula and scrubbed high traffic areas with a professional carpet cleaning grooming rake, we then professional steam clean with a gentle acid rinse. This all acid rinse leaves your carpets Ph neutral as well as adding a softness back to your carpets. TLC's Carpet Cleaning Company is truly OWNER/OPERATED meaning the owner Kyle Dillon shows up and monitors the carpet cleaning personally. Where else can you find service like that in Castle Rock Co?
TLC Carpet Care provides professional carpet and upholstery cleaning as well water extraction services to the castle Rock Co and the surrounding areas. We're available 24 hrs a day seven days a week. We operate a ProChem Peak truckmount carpet cleaning system which generates over 220 degree heat, with a dry time of 8 hours to 12 hours. Combine this with a unique Rotovac Cleaning tool and a commitment to customer service you can be assured of the best carpet cleaning in the industry.
For more info on Why We Promise Thorough Carpet Cleaning call TLC carpet Care today at 720.314.0178 and you can also visit us at tlccarpetcare.net