We Are A Family-Run Carpet Cleaning Company: Carpet Cleaning Castle Rock Co.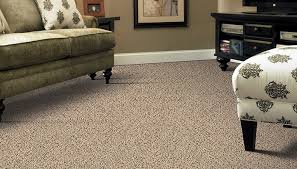 TLC Carpet Care in Castle Rock Co is a family run company and TLC's highly experienced technicians clean over 2000 carpets per year. We pride ourselves on our reliability, reasonable pricing, and punctuality. TLC Carpet Care offer services to both residential and commercial carpet cleaning, and we can help with nearly any carpet-cleaning project, from carpets to upholstery. We use the most advanced carpet cleaning techniques and chemicals, have several top-of-the-line trucks mounted steam machines, and employ the most experienced and professional carpet cleaners in the area. So we can always guarantee excellent service.
Preventative Carpet Cleanning for Carpet Stains
Carpets act as a filter, trapping soil, bacteria, dirt, gases, pet hair, and other soils. All carpet manufacturers like Mohawk agree on actions you can take between carpet cleanings to extend the life span of your carpet.

IICRC states that 90 % of soil in carpet is dry soil. Vacuuming weekly is requires to proper care and maintenance of carpet.
TLC Carpet Care's recommended maintenance actions include:
Weekly vacuuming
Spot removal
Grooming the carpet to prevent matting
Moving furniture to change traffic patterns
Using mats in entry ways to limit and take off shoes
Professional Cleaning Castle Rock Co
Our professional cleaning can clean moderate and heavy soil conditions in your carpets. How often you'll need professional cleaning depends on how many family members and pets in your home. Also the level of soil build-up, traffic, type and color of carpeting. A good rule of thumb would be to professionally clean your carpet every 6 to 12 months. The best advice is to clean carpets before they start looking to dirty or else your in danger of oxidation. If you wait until carpets look really dirty, the carpets may never be restored to look new again. Soil and nitrogen builds up in layers, and when a carpet looks dirty you are only seeing the dirt at the surface of the carpets and not where you can see really deep. More soil and bacteria is hiding below the backing of the carpet causing irreversable damage to the carpet. When a carpet is saturated with dirt, the soil has penetrated crevices and has become firmly lodged.
TLC Carpet Care in Castle Rock Cop will get the job done right the first time. For a cleaning backed by state-of-the-art equipment, over 19 years of experience and carpet cleaning technicians trained to the highest standards, call us TLC Carpet Care today at 720.314,0178 and for more info on We Are A Family Run Carpet Cleaning Company you can visit us at tlccarpetcare.net