Ways to a Cleaner, Healthier Carpet: Carpet Cleaning Castle Rock Co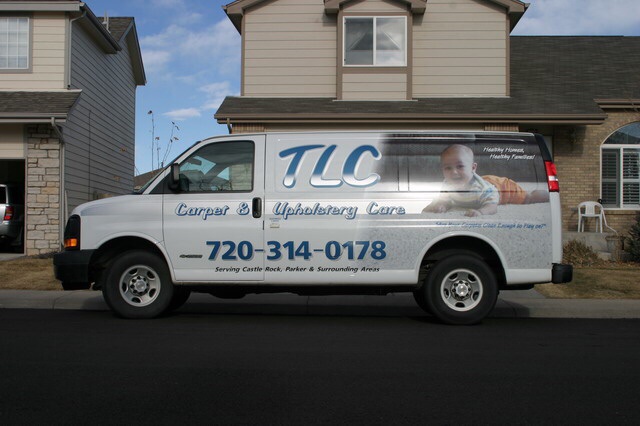 If you're thinking about hiring a carpet cleaning company to clean your carpets , TLC Carpet care in Castle Rock Co recommends you to follow these three steps:
Step 1: Make a commitment to schedule to get your carpets cleaned now don't delay.
The longer you allow dirt and soil to remain in your carpets, the dirt will slowly tear away the carpet fibers each time you walk on the carpets and they'll slowly wear out. Plus, the longer you have to breathe all the pollens, bacteria from urine and dander and from other chemicals that hide in your carpet, the more yo may develop respiratory infections.
However if you want to protect your carpets – if you want to protect your carpets from permanent damage – if you want to protect your families health from the countless bacteria, dander, pollens and dust mites that reside in your carpets and mattresses, then make a commitment to call TLC Carpet Care in Castle Rock Co.
Step 2: Insist on a professional carpet cleaning truck-mount cleaning system.
[TLC Carpet care has been cleaning my carpets for over 20 years. They've never disappointed me. every cleaning has been just as good as the last. TLC Carpet Care is a company you can count on time after time.
Denise Roland
Castle Rock, Colorado
The truck mounted how water extraction machine is the most effective carpet cleaning machine in the industry today. Also, it's one of the most commonly used machines in Castle Rock Co. TLC carpet care has invested in these machines for you the Castle Rock homeowner: more and more Castle Rock families want the healthy benefits that come from having their carpets cleaned by TLC Carpet Care.
Shaw Industries, the largest carpet manufacturer in the world of carpets and textiles, recommends only steam cleaning extraction cleaning with a truck-mounted machines used by carpet cleaning companies.
Most carpet cleaning companies use truck-mount machines, but very few carpet cleaning companies teach their carpet techs how to use them properly maintain them too get the best cleaning results. The best carpet cleaning technicians are those that have been certified by the Institute of Inspection, Cleaning and Restoration Certification, known as the IICRC.
For more info on Ways to a Cleaner, healthier Carpets call TLC Carpet Care in castle Rock Co at 720.314.0178 and you can visit us at tlccarpetcare.net