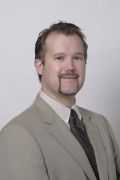 Tile and grout cleaning is not an easy task especially if you lack the skills or necessary equipment. Most people prefer hiring professionals to provide quality tile and grout cleaning services in Castle Rock, CO. However, since numerous companies are offering these cleaning services, looking for a reliable company can be a daunting task. Occasionally, home and business owners end up hiring the wrong company and the results are not good. Either they get poor services, or they end up paying a lot of money for mediocre services. Therefore, choosing the right cleaning company is as important as cleaning your tile and grout. Here are the tips you should consider to do it right:


1. Check for valid years of experience

Experience comes in handy when cleaning tiles and grout. Therefore, check valid certifications and years of experience before hiring. It is also important to inquire about the technicians' level of experience and the amount of time they need to complete the cleaning service.


2. Inquire if they cover your specific needs

Since homeowners install different types of tiles, it is important to inquire if the professional company is offering specific services that suit your needs. To determine this, the technicians should examine the condition of your tile and grout, consider their level of expertise, equipment and cleaning products to provide the right answer. Your main objective is to get the quality tile and grout cleaning services in Castle Rock, CO and if the professionals cannot suit your needs, you should consider looking for another company.

3. Ensure the company is insured and bonded

A reliable cleaning company should be insured and bonded. This is a guarantee that you will get reliable services and the cleaning professionals will take care of your family and pets. In case of an accident, you will not incur any additional costs because the contractors are insured by the company.