Things To Do When Carpet Cleaning: Carpet Cleaning Castle Rock Co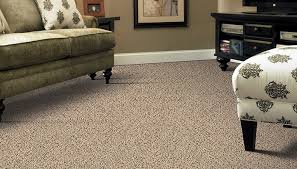 Residential carpet cleaning in Castle Rock Co is one of your biggest cleaning thing sto do in your home. Your families carpet gets a lot of activity from being walked on, it is played on, lived on and enjoyed by your friends and neighbors, and family. As well as cats and dogs too. pet

Keeping your carpets clean is an important part of your family's health. When it comes to indoor air quality allergens, bacteria and general soil and chemicals tracked in from outside can build up over time. Even if there are few spots and stains on the carpet, it is still full of hidden dirt that can't always be seen by the naked eye. Our professional carpet cleaning technicians at TLC Carpet Care can make your carpets brand look brand new again. And, you can rest easy knowing that TLC Carpet Care in Castle Rock Co can eliminate all those unseen bacteria and chemicals.

Here are a few great tips to maximize the effectiveness of your next carpet cleaning:

1. Remove all clutter from your carpets. Being prepared by vacuuming up all the pets hair and debris and removing loose items like kid's toys, tv remotes, and removing area rugs will ensure that every inch of your carpet is thoroughly cleaned. TLC Carpet Care professionals are thorough. However, you can help maximize your results be creating a clear, easy to access to all the carpeted rooms your cleaning.
2. Remove any furniture. If you want any furniture moved , then do so. Moving lighter pieces of furniture allows our certified carpet cleaning technicians to clean underneath those areas of your carpeted surface. Some people have heavier furniture remain in place and may prefer not to move those heavier items, as much traffic as other areas. However, removing lighter furniture from the room allows for a quicker carp[et cleaning process saving you time and money.

3. Inform us of any questions or concerns. By identifying problem areas in advanced, our experienced carpet cleaners technicians can easily pre- treat them using special carpet cleaning chemicals. We can also repair damaged carpets that may not be cleanable.

4. Make sure pets are secure. When TLC Carpet Care comes to your home we will have the front door open because fo the hoses the entire carpet cleaning process so be sure to keep your cats and dogs in a secure area during steam cleaning and carpet cleaning. Although, TLC Carpet Care in Castle Rock Co uses safe carpet cleaning chemicals, it is best for your cates and dogs to remain safely out of the way after the carpet cleaning during the dry time.

5. be careful of hard surface areas nearby or close to the carpet. It is vital that you protect yourself near the carpet that will be cleaned. Baseboards, wood floors and other items near the carpet can be very slippery which can cause a family member to slip and fall. Please inform all your family members especially when coming down a flight of stairs when the carpets are still wet.
For Things To Do During Carpet Cleaning in Castle Rock Co call TLC Carpet Care 720.314.0178 and you can visit us at tlccarpetcare.net