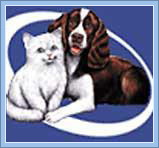 A beautiful home can be worthless if pets leave behind nasty odors and messes. All too often our favorite pets have accidents, and homeowners simply do not have the resources to properly clean them. Pet urine and odor removal in Castle Rock, CO is something that most people either do not want to deal with or do not know how to properly take care of. That is why you need trained professionals like us to take care of these jobs for you.
Pet urine and odor removal requires the use of the right combination of cleaners and fresheners along with the right tools to get the job done. Most people simply do not have these things at their disposal. Our team of trained and professional cleaners are there to get the job done for you in a quick time frame.
Some pet cleanups are easy and quick, while others require more work and cleaning knowledge. We can be of assistance with either. Whether you just need a whole house pet cleaning, are putting your house in the market and want the top dollar amount at the sale or if you just purchased a home that has left awful pet stains and smells with it, we can take care of it all.
Call us today to get an estimate for your pet cleanup needs. One of our professional and trained cleaners will be glad to come to your residence to give you an estimate of your cleaning costs. We are sure to have a cleaning plan available that will remove your pet urine and odor problems in Castle Rock, CO while still coming in at the budget you have. Call us today, we will not disappoint!