The TLC Carpet Care Difference: Carpet Cleaning Castle Rock Co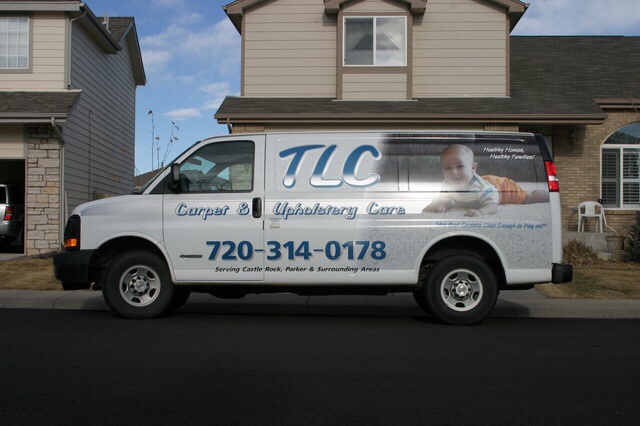 TLC's Technology: No other carpet cleaner offers TLC Carpet Care's unique carpet cleaning system. Super-heated 200 degree water and powerful extractors to steam away dirt dirt and particles all the way to the backing of the carpet fiber. Our patented heat exchangers keeps the clean, hot water moving from the tank to the wand so it doesn't have a chance to cool down. Powerful blowers then extract the dirt and water, leaving your carpets clean, soft, and residue soap-free.
The Carpet Cleaning Process: TLC Carpet Care in Castle Rock Co will pretreat spots and traffic lanes as needed with pre-spray emulsifiers and commercial grade chemicals that are safe and will extract dirt and contaminants. We then use our hot water extraction to eliminate all traces of dirt and even many types of bacteria from pets. Carpet Cleaning is not done until all accessible areas are inspected and cleaned to your satisfaction.
TLC Carpet Care Commitment: TLC's team will arrive on time within a one hour window, in uniform and fully equipped for the job. TLC's carpet cleaning technician will do a walk through once complete to assure customer satisfaction. We promise you will be 100% satisfied or your money back.
Steam Carpet Cleaning: This is the method we use most by the entire carpet cleaning industry. It is also the method recommended by carpet manufacturers like Shaw Industries. You can be confident you are getting the highest quality steam carpet cleaning in the industry. Our Everest truck-mounted steam cleaning machines is among the most powerful, highest quality machines in the industry.
For more info on The TLC Carpet Care Difference visit our website at tlccarpetcare.net and you can call to schedule your carpet cleaning appointment at 720-314-0178