The Process Of Removing Pet Odor and Stains
Especially Cat Urine Out Your Carpets
Carpet Cleaning Castle Rock Co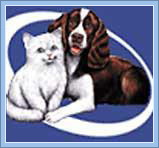 When it come to removing pet odors what some carpet cleaning companies do is steam the carpet normally, like they would anything else – and maybe add a sanitizer to the carpets where pets have been spraying or soiling.
The problem is, spraying a sanitizer will not kill any bacteria, you've done absolutely nothing to remove the odors. In some situations this generic approach can cause off gassing and make things worse.
In order to get pet stains and odors out – like cat urine, which is highest in ph and toughest to remove – you have to get down into the carpet fibers, padding, and even the subfloor. In some situations you would need ton inspect the tack strips that hold you carpet down – neutralize and then break down the urine salts that are in the pet urine.
Once you have completed all the steps then you have properly cleaned the carpets and thoroughly dried them – can you get the pet odors and stains out.
TLC Carpet Care Can Remove Pet Stains and Pet Odors –TLC Carpet Care Guarantees It
TLC Carpet Care has been using this carpet cleaning for years and has many happy customers who thought they would have to replace their carpets and never be able to get the pet odors and pet stains removed from their carpets and area rugs.
TLC Carpet Care is so confident that he can remove your pet stains and pet odors that they guarantees their work. TLC Carpet Care will get your pet stains and pet odors out or you don't pay – no questions asked.
Call

720-314-0178

TODAY or email

tlc

carpetcare@gmail.com or visit us at tlccarpetcare.net