The Family Room Is The Dirtiest Room In The House: Carpet Cleaning Castle Rock Co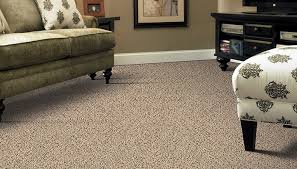 Your Carpet and Upholstery goes through the activity of regular everyday life. Your family and pets sits, lays, play, and sometimes even eats on or around the home's furniture. Like our carpets, furniture goes through wear and fibers that trap pollutants and dust within the fabric. Stains can not only ugly appearance of your fibers, but it will also damage the fabric with unintended staining. Allowing a stain to set into the fibers will prevent it from being removed by conventional carpet cleaners. In order to fully enjoy your carpets and upholstery, keeping up with the cleanliness of it will help to maintain it for the years to come.
TLC Carpet Care in Castle Rock Co can help you get the most out of your carpets and furniture by thoroughly cleaning the fabrics. TLC's carpet cleaning technicians are experts in the cleaning industry and can efficiently clean any carpet, area rugs, sofas, chair, sectional etc. Every carpet and piece of upholstery is distinct and requires expert cleaning. TLC Carpet Care can identify the fabric of your carpets and upholstery and use our skills to efficiently get rid of soiling, set stains, body oil, or spots.
After steam cleaning, we can deodorize and protect your carpets and furniture. Our carpet cleaning professionals can apply protector in order to create a barrier around the fibers that will prevent any dirt, dyes and oxidation. This process will extend the life of your carpets and furniture fabric and its resistance to any outdoor elements. Whether it's carpets or vintage furniture or a brand new cotton sofa, our certified team will be sure to refresh and renew your furniture.
For more info on The Family Room Is The Dirtiest Room In The House visit our website at tlccarpetcare.net or call our office at 720-314-0178.