TLC's Rug Cleaning: Carpet Cleaning Castle Rock Co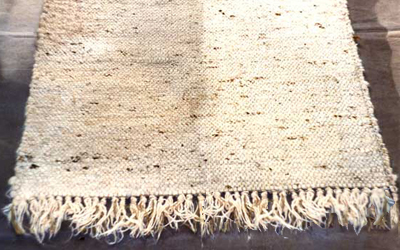 TLC Carpet Care serving Castle Rock Co since 2001 can clean your Area Rugs wether there Wool, Persian, Oriental, Natural or Synthetic fiber Area Carpeting and Rugs with a cleaning enzymes that has a neutral Ph of 7 and is non-toxic and doesn't release fumes, hypoallergenic. We can arrange to pick up your rugs from your Castle Rock residence and take them to our shop with timely servicing.
Using our Bio- Break enzyme, hypoallergenic cleaning and Dupont Teflon protection TLC Carpet Care will get your area carpeting looking new again. Our Bio- break solution is pH Neutral, Non-Allergenic & Non Toxic, which means for you, our Castle Rock customers, there will not be any harsh or toxic fumes creating air pollution in your home from our services. Your area carpet / rug will be safe for you, your children, pets and birds!
Rugs and Area Carpets can be made from many brands of natural and synthetic fibers. Our Certified Carpet Cleaning Technicians understand the specific requirements needed for each of these area rug fibers and has specific cleaning procedures to maximize the cleansing process. Combine Bio- Break application and Rug with a Dupont Teflon protectant and you can add years to it's life of your area rug.
For more info on TLC's Rug Cleaning call our office at 720.314.0178 our experienced staff can talk you thru the entire carpet cleaning process and set an appointment to your connivence and you can also visit us at tlccarpetcare.net