TLC has The Skills, Experience & Truck-mount Technology to Get the Job Done Right!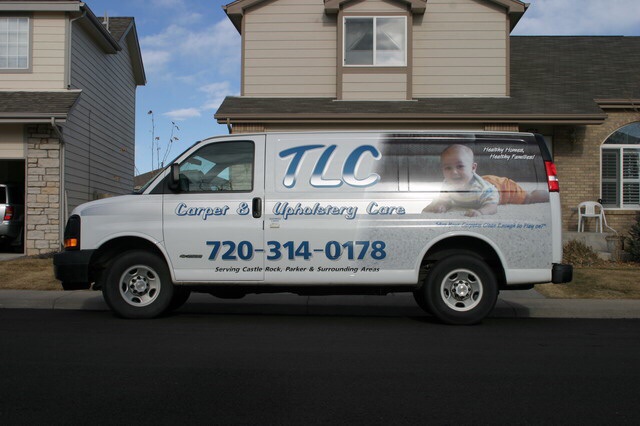 All of our carpet cleaning services are performed by IICRC-certified carpet cleaning technicians that have been class room tested and field training with multiple years of experience. To begin the hot water steam cleaning extraction process, TLC's carpet cleaning technicians use a nontoxic carpet cleaning products to pretreat the soiled carpets. Next we use and acid rinse the carpet with heated water provided by our state-of-the-art Everest truck-mounted carpet cleaning machines that are mounted in the van so theres not mush carpet cleaning equipment in your home. We always rinse acid carpets very well to ensure soiling, and contaminates, and carpet cleaning chemicals are thoroughly removed. The next part the acid rinse is the most important step in our carpet cleaning process, and it neutralizes the carpets ph so you don't have spots coming back up. We know that cleaning carpets is similar to anything else you clean it needs to be properly rinsed: for the best results, you must clean and thoroughly rinse to remove all the carpet cleaning products. If the carpet cleaning agent isn't fully removed, your carpets will feel stiff and and hard and may attract more soiling. The extraction provided by powerful rotary extractors not only removes dirt and grime, but it also suctions 97% of the water used, leaving your carpets clean and dry within a matter of hours. As a result, when we are done, your carpets will smell fresh, look new, and make your entire house look cleaner.
Schedule Your Next Carpet Cleaning with TLC Carpet Care
Same-Day or Next-Day Appointments
Call 720.314.0178 today to learn more about our professional carpet cleaning services available in Castle Rock Co, and surrounding Douglas County cities. Carpet inspections are free, and prices are determined by how many rooms and stairs. Visit tlccarpetcare.net to visit our website. For your convenience, we can typically accommodate same or next-day carpet cleaning appointments.