TLC Carpet Cleaning Procedures: Carpet Cleaning Castle Rock Co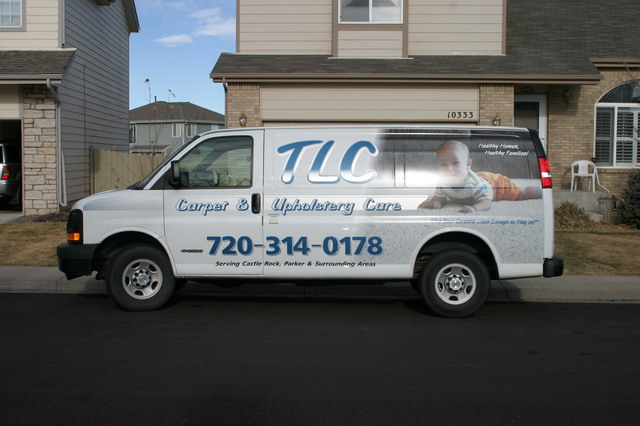 When arrive at your home, TLC Carpet Care's carpet cleaning technician will set up and prepare to clean your carpets using our truck mounted steam cleaning equipment. To protect your property, we use protectors like corner guards to protect the corners of your corners and stairs as well as removing any and all breakable items.
*Tip: Pre-Vacuuming / Moving Furniture
You can get maximum and quicker results with TLC Carpet Care professional carpet cleaning if your carpets are already vacuumed before we arrive and any furniture you have moved out of the rooms is also helpful as well. Although it is not required, it is preferred and greatly appreciated if you can also remove all vehicles from your driveway as well as secure your pets. TLC Carpet Care in Castle Rock Co wants you to get the best out our service quickly and efficiently with every carpet cleaning.
Enzyme Treatments / Pre Treating:
We start our carpet cleaning process by using a enzyme based pretreatment on the toughest stains and traffic areas and these are usually spots are found in the family and living areas and hallways and stairs and being the mots soiled areas in the carpet. We want the best for you are your carpet. If you have pet stains and odors or tougher stains, you will be notified by our technician and offered any additional carpet cleaning Pet Solutions Package to help with these specific needs!
High Tech Truck Mounted Steam Cleaning
TLC Carpet Care in Castle Rock uses the most proven truck mounted steam cleaning technology to clean your carpets and upholstery. Our powerful steam cleaning will further eliminate any embedded dirt and bacteria left after the pre-spray treatment and fully cleaning your carpet.
Drying Time
After the carpet cleaning is finished your carpets are left to dry and should be just barely damp and will be completely dry within a matter of hours. Opening windows and turning on the AC will also help in the dry time. The AC will act like a dehumidifier. When your carpets are cleaned by TLC Carpet Care, you will be able to tell a huge difference between before and after our powerful truck mounted steam cleaning vs dry carpet cleaning.
For more info on TLC Carpet Care Procedures visit us at tlccarpetcare.net and call us to schedule your carpet cleaning by calling us at 720.314.0178.