TLC Carpet Care's process for carpet sanitization: Carpet Cleaning Castle Rock Co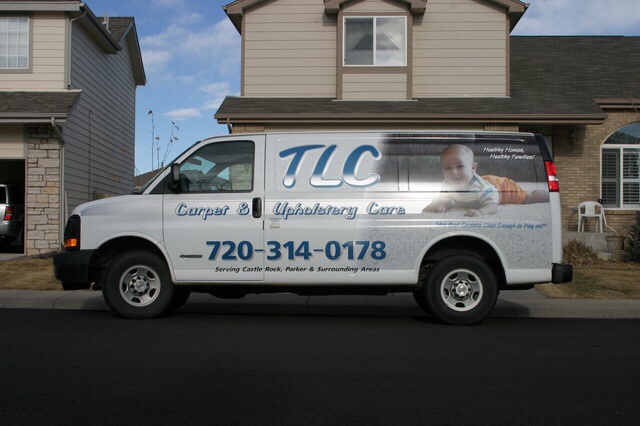 When you hire TLC Carpet Care in Castle Rock Co to take clean your carpets, you can trust that our IICRC-certified carpet cleaning technicians will follow a thorough carpet cleaning process that will give you the best cleaning results. You will see how TLC Carpet Care's process creates a fresh, sanitized carpets that create a healthier indoor living environment throughout the entire Castle Rock home.
We begin by vacuuming with an industrial-grade commercial standard vacuum cleaner. This vacuum is equipped with high-quality components that extract pollens, bacteria and allergens and particulates that might cause irritation and contaminate the air.
We will use our pretreating and carpet sanitization treatments. These carefully selected carpet cleaning products care for the carpets while disinfecting them, but also have been carefully developed to protect your carpets ph level.
Next, our experienced team of carpet cleaning professionals will begin the agitation of the preconditioning and carpet sanitizing solutions. This process helps to get the products deep into the carpets, ensuring that it destroys any harmful or odor-causing bacteria.
During the next step, we will use an encapsulation process that crystallizes and bonds to the dirt and soil. This makes it easy for us to extract all the dirt, grime, and build up from the carpet with the help of our state-of-the-art truck-mount carpet cleaning equipment.
To keep your carpet looking great and plush, we then use our carpet rake strategies to restore the pile and the overall plushness of the carpet. You can be assured that your carpet will look clean and smell fresh when we have completed our work.
To give your carpet an additional layer of protection from bacteria, we will then apply TLC's anti-microbial protection. This shield creates a virtual bio-barrier on your carpets, keeping out bacteria and odors, helping them remain fresh for months to come.
Finally, we make sure your carpets have the quickest drying before we leave. We use air fans and blowers to eliminate as much moisture as possible so that you can begin to enjoy your carpet again as soon as possible.
At TLC Carpet Care our dedication to Castle Rock carpets will help you keep your flooring sanitized and healthy, creating the home environment you want. If you want to learn more about TLC Carpet Cares' process for carpet sanitization please do not hesitate to reach out for more information today at 720.314.0178 and visit us at tlccarpetcare.net .