TLC Carpet Care's Carpet Cleaning Process; Carpet Cleaning Castle Rock Co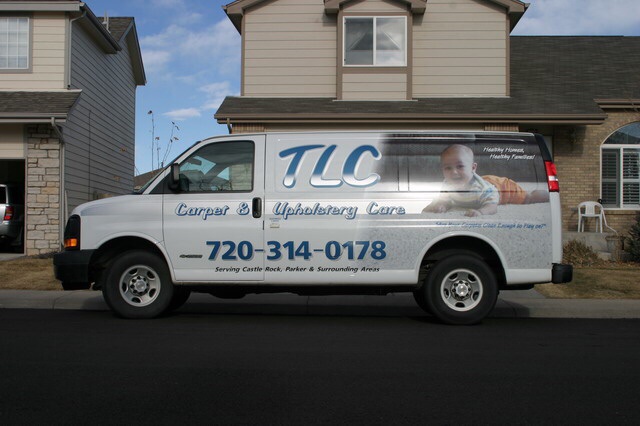 Carpets and area rugs require regular carpet cleaning maintenance to maintain their manufactures warrantee and appeal. TLC Carpet care in castle Rock Co has cleaning methods provide a deep down clean and a acid rinse down to the backing of the fibers in your carpet and area rugs. Abrasive soil is like sand paper, bacteria, odors and allergens are extracted during the carpet cleaning process leaving your carpet looking clean, smelling fresh. Annual Carpet cleaning rugs will help maintain its original condition. Carpet Cleaning will also extend the life of your carpets and improve the indoor air quality of your home or commercial property. Cleaning your carpets and your area rugs is can also prevent permanent staining.
TLC Carpet Care's ProChem Truck Mounted Technology
TLC Carpet Care in Castle Rock Co offers new state of the art truck mounted equipment and the best technology that carpet cleaning industry has to offer. Our very high powered truck-mount carpet cleaning system provides the most powerful, yet gentle cleaning of your carpet and rugs. Only minimal equipment like wands and hoses are brought into your home or commercial property. Soils are extracted from your area rugs with steam ask are sucked into our waste tank in our carpet cleaning van.
Cleaning to IICRC Standard
With TLC carpet Care in Castle Rock Co ,your carpets and area rugs are cleaned in accordance to industry standards by the Institute of Inspection Cleaning, Restoration and Certification (IICRC) standard S-100. That certification insures that you are getting the proper cleaning methods uses, This carpet cleaning process includes pre-treatment of spots and heavily soiled area, upholstery moving, hot steam extraction and use of carpet protectors . Drying time is usually 8 - 10 hours thou temperature can affect the drying time as well,
Restoration Cleaning Process
Carpet that is heavily soiled can often be returned to like new condition in many cases. They may require a TLC Carpet Care's RotoVac 360I carpet cleaning technology. With the RotoVac 360I several additional steps are added to the cleaning process to achieve the best results. These extra steps involve the use of the RotoVac 360I to loosen soil and dirt before the carpet hot water extraction. There is an additional charge for the RotoVac 360I carpet Cleaning process.
Drying Time During Cleaning
Waiting for your carpets to dry can be time consuming but we can help you can get back to normal life. TLC Carpet care offers our drying fans to help minimize carpet drying time for your convenience. Fans are not a normal part of our carpet cleaning service but for an additional fee. This will hep expedite the drying time very quickly. Your carpets will be very damp to the touch just a matter of minutes, but may nevertheless put on clean socks to keep the carpets clean. Caution musts be exercised when stepping on a freshly cleaned carpet onto a hardwood floors or tile to prevent slipping and injury. For rug cleaning or carpet cleaning call TLC Carpet Care in Castle Rock Co.
For TLC Carpet Care's Carpet Cleaning Process call TLC carpet care in castle Rock Co today 720.314.0178 or visit us at tlccarpetcare.net