TLC Carpet Care's Carpet Cleaning Process Includes: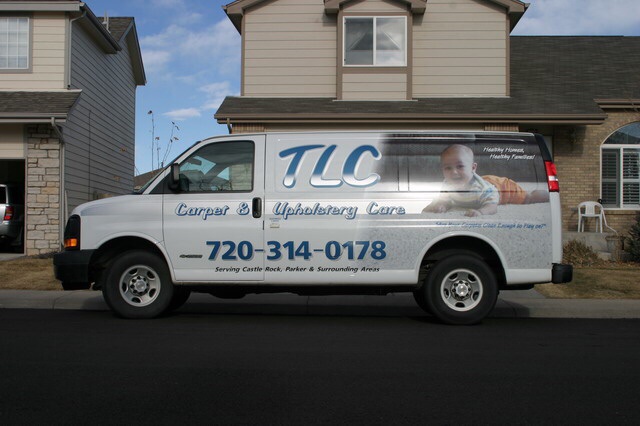 Dry Soil Removal:

TLC Carpet Care in Castle Rock Co

removes carpet soil in its dry state before any carpet cleaning chemicals are applied to the carpet. To do so, we use industrial-grade vacuum equipment certified by the IICRC.
Soil Suspension:

Soil suspension occurs when dirt and debris is extracted from the carpet fibers. Our carpet cleaning technicians apply safe enzyme carpet cleaning solutions to the carpet. This breaks the soil down and emulsifies other bacteria.
Soil Extraction:

Once TLC Carpet Care remove dry soil, it's time to extract the remaining suspended soils. While there are five primary methods of carpet cleaning, virtually all carpet manufacturers recommend hot water extraction. Our carpet cleaning technicians accomplishes this using truck-mounted extraction units.
Grooming the Carpet Plush:

Grooming plays an important role in the drying time of the carpet by making it plush thus easier and quicker to dry. It allows the carpet to appear free of swirl or "wand" marks in the pile. Grooming also provides a uniform look in the yarn fibers of the carpets.
Drying:

Often, the first question consumers ask us is about drying times. The standard set by the IICRC is that drying occurs within the 7-10 hours. TLC Carpet Care guarantees six hours or fewer drying times with polyester carpets, nylon and wool take longer. As a result, it helps you avoid mold spores developing in the carpet.
For more info on TLC Carpet Care's Carpet Cleaning Process visit our website at tlccarpetcare.net and to schedule your carpet cleaning appointment call us at 720.314.0178