TLC Carpet Care, The Best in Carpet Cleaning: Carpet Cleaning Castle Rock Co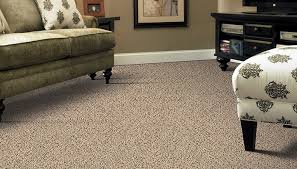 TLC Carpet Care in Castle Rock Co makes cleaning carpets look simple like a simple enough job that anyone can do, but believe the carpet cleaning technicians when they tell you carpet cleaning is best left for the carpet cleaning professionals. Every carpet brand and style, down to its backing, has its own particular cleaning recommendations and will have different ph reactions with stains and cleaning chemicals. Any cleaning technician knows that a berber carpet and a polyester carpets are completely different from each other and require different carpet cleaning chemicals.
Methods of Carpet Cleaning
One of the oldest carpet cleaning methods is called dry carpet cleaning and it is a three-step protocol. First, the solvent, which is a powder, is sprinkled on top the carpet fibers and left for roughly half an hour to dwell. Then a machine buffer, which has two gyrating heads, is used over the carpet, and through this rotation, the carpet cleaning powders is scrubbed onto the carpet fibers. The next stage is extraction, which serves to extract the remaining soil and powder. The only and limited advantage about the dry clean method is that carpet is ready for use an hour after cleaning.
Steam carpet cleaning with truck-mount technology is the most effective method for carpet cleaning because it is geared to clean deep clean a carpet and remove any and all of bacteria and pollens. Here, we pre-spray and then extract hot water with a cleaning chemicals via a traditional wand. We then go over the carpet an additional time for dry stroke purposes. While removing the hot steam, the wand also extracts all the up dirt, soil, bacteria, allergens as well as the steam. We can remove around 90% of the moisture, the rest will have to dry naturally, which only takes a six to eight hours.
Deep ROTOVAC Cleaning
Deep ROTOVAC cleaning a carpet means getting down to the backing of the carpet and remove everything in your carpet. This could mean hidden bacterias and other organic materials, and any other element that causes your carpet fibers to wear and become dull. Deep ROTOVAC cleaning not only helps create a cleaner, sanitized carpet, it also makes your carpets look brand new again.
For TLC Carpet Care The Best In Carpet Cleaning Call TLC Carpet care today 720.314.0178 and also visit us at tlccarpetcare.net