TLC Carpet Care Pricing: Carpet Cleaning Castle Rock CO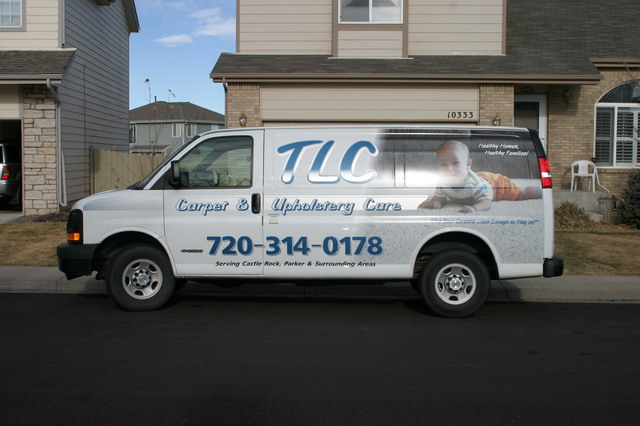 TLC Carpet care has three different cleaning packages Small House Package, Medium House Package and a Large House Package. We also have a min fee job in case you just need a couple room carpet cleaned.
Stairs – priced per stair ways, TLC Carpet Care charges 40.00 for a flight of stairs unless the have multiple directions.
Halls – standard size halls are included at no additional cost when you purchase one of our House Cleaning Packages. Oversized halls maybe charges as an extra room.
Deodorizer – will be included in all of our carpet cleaning services.
Anti-Allergen – Is available upon request with for an additional fee.
Moving of Furniture – TLC Carpet Care will move regular furniture to the side, clean underneath and return it to its original place. TLC Carpet Care will not move the following – Entertainment Centers, Computer Desks, China Cabinets, Water Beds or Oversized Furniture such as pool tables. In addition any valuable, breakable, or fragile items should be removed before the time of your carpet cleaning appointment.
Spot & Spill Warranty – carpet cleaning services that include the application of Dupont Teflon Protector will receive a FREE bottle of TLC Carpet Care's spotter at the time of service. If something is spilled on your carpet that will not lift with the application of the spotter we will come back and clean the spot (not the room). The following are not covered under this warranty, Urine and Stool Stains, Paint Accidents, Blood, Nail Polish or Dye Stains. This warranty is valid for 12 months from the time of carpet cleaning in which the Dupont Teflon protector was last applied.
Standard Room – All prices per room are based on a standard room size of up to 300 sq ft. Any combination room is considered two rooms or rooms over 300 square feet.
For more info on TLC Carpet Cleaning Pricing call us at 720.314.0178 and you can also visit us at tlccarpetcare.net