TLC Carpet Care List Of Services: Carpet Cleaning Castle Rock Co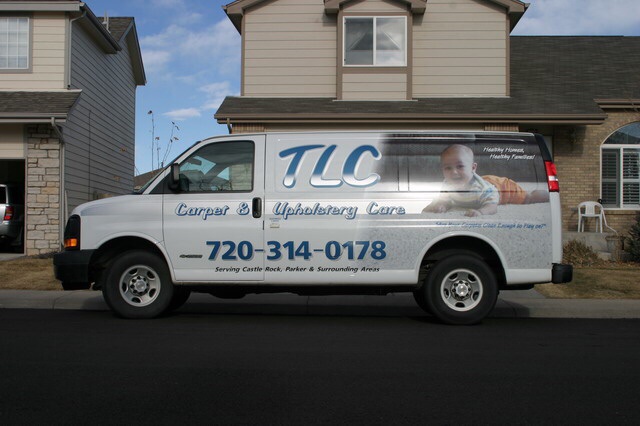 TLC Carpet Care has a list of services including cleaning carpets, TLC Carpet Care also cleans most any sofa, love seat, chair and sectionals. Our Avenge upholstery cleaning solutions can get out tough dirt and body oils and stains but will maintain the color and beauty of your furniture. TLC Carpet Care also cleans club chairs, ottomans, dining room chairs, office chairs, and mattresses. And, if you have cotton upholstery that is Solvent Clean Only, no problem! TLC Carpet Care also clean Dry Cleans furniture. After we clean your upholstery, we can help protect it by applying Dupont Teflon Fabric protection. This will make it much easier to clean up any spills and food stains and, if you just purchased new upholstery and you want to protect it before you start using it, don't hesitate to give TLC Carpet Care in Castle Rock Co at 720.314.0178. We can apply Dupont Teflon Protector to it for much less than the manufacture may charge you. You will receive with the Dupont Teflon their Free one year Spot and Spill guarantee. If you get a stain that won't come out, just give TLC Carpet Care a call as soon as it happens and we will come out FREE and clean it. How can you beat that?
Included with our Dupont Teflon, we also have a 30 day Warranty on all our Carpet Cleanings. If a spot or stain that we cleaned, comes back, we will come out (within 30 days) and reclean the area for free. We want to make sure all our Castle Rock Clients are satisfied. And you can also read our 5-Star Reviews on Google.
Don't forget to ask TLC Carpet Care about our Tile and Grout Estimate if you are having your carpets cleaned. Wether you have travertine, marble or Natural Stone we can clean almost any hard surface. Clean, shiny floors will make the rest of your home look great for you and all your guest to enjoy.
If you have grout in your Bathroom or Kitchen TLC carpet Care can help with that as well. If you've never had them cleaned it is probably time to have them professionally cleaned. After cleaning them, TLC offers grout sealer so they will stay clean longer.
TLC Carpet care in Castle Rock Co also cleans area rugs. Wether you have synthetic, wool or Oriental rugs we can clean them and make them look new again.
Feel free to call TLC Carpet Care Today 720.314.0178 and you can find more info at tlccarpetcare.net