TLC Carpet Care Castle Rock's Best Carpet Cleaner: Carpet Cleaning Castle Rock Co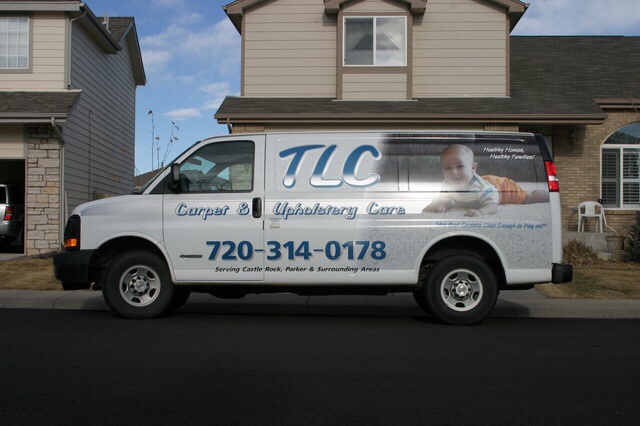 Our professional carpet cleaning process:
A TLC Carpet Care tech will begin with a pre-inspection walk through in your home inspecting all areas and rooms to be cleaned. This allows you to show the technician all the problem spots and stains you may have, and allows him to know of any spots cleaning you may have done.
We then will pre-treat your carpets focusing on the heavily soiled areas like hallways, family room and stairs.
Pre-treatment is followed by specialized spot removal on any individual stubborn stains like protein and dye stains that might require special carpet cleaning chemicals.
Next, we spray the entire carpeted areas with our citrus based Bio-break carpet cleaning products.
Next we steam clean your carpets with a deep cleaning industrial carpet cleaning machine which activates the carpet, breaks up soils and lifts the dirt, debris and stains out of the carpet fibers
We then finish up by using our nylon brush rake that will remove any pet hair and make the carpet nice and plush. This last carpet cleaning process will aid in the drying time.
A final option would be to have A Dupont Teflon Carpet Protector applied to the carpets. This chemical will create a barrier that will protect your carpet fibers from any future spills and stains.
TLC Carpet Care is Castle Rock's Best carpet cleaner specializing in carpet cleaning, upholstery cleaning and eliminating odors. Call TLC Carpet Care at 720-314-0178 and visit us at tlccarpetcare.net
Carpet Cleaners Castle Rock