TLC Carpet Care, Carpet & Rug Cleaning Services
Carpet Cleaning Castle Rock Co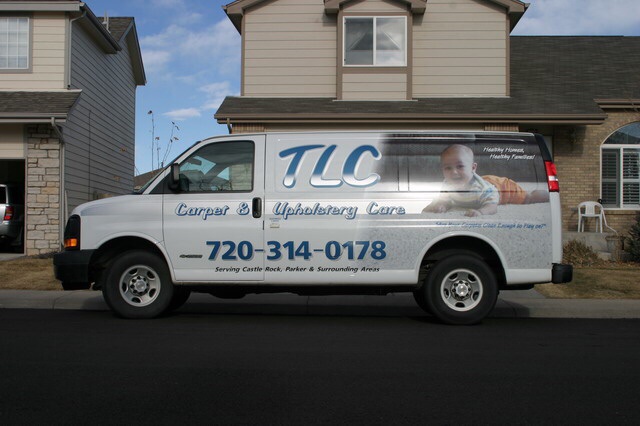 All of the carpet cleaning techs at TLC Carpet Care in Castle Rock Co have been thoroughly trained in our Carpet Cleaning Education and Certification Classes. They use nothing but proven and safe carpet cleaning methods for expertly steam cleaning your carpets and rugs. TLC Carpet Care in Castle Rock takes pride in their craft of thoroughly cleaning your carpets and rugs and making sure every client is satisfied.
First, we'll complete a walkthrough and visual carpet audit of your carpets and rugs and identify any areas that require special carpet cleaning treatments such as high traffic areas with heavily soiled areas and spots and stains. These heavy traffic areas will be pre-treated with the appropriate traffic lane cleaners and low ph carpet cleaning acidity.
Next, your carpeting will be sprayed with a Hydro-force sprayer that is connected to the truck-mount. This pre-treatment process will help break down and dissolve all soils, spots and stains.
Our powerful ProChem truck-mount carpet cleaning machines with the use of carpet cleaning wand will then steam clean with temps reaching over 210 degrees while at the same time extracting all the soils and treatments used in the pre-spraying process. At this point we will reclean with as many cleaning strokes as necessary until carpets are completely cleaned. We then will use multiple dry stokes to ensure that the carpets is dry within a very short period of time hours. Dry time can vary between level of soiling, type of carpet and temperatures with humidity levels. All we will leave behind is clean, fresh-smelling carpet.
If you would like more info on: TLC Carpet Care, Carpet & Rug Cleaning Services visit us at tlccarpetcare.net or call us at 720-314-0178 Carpet Cleaners Castle Rock Co.